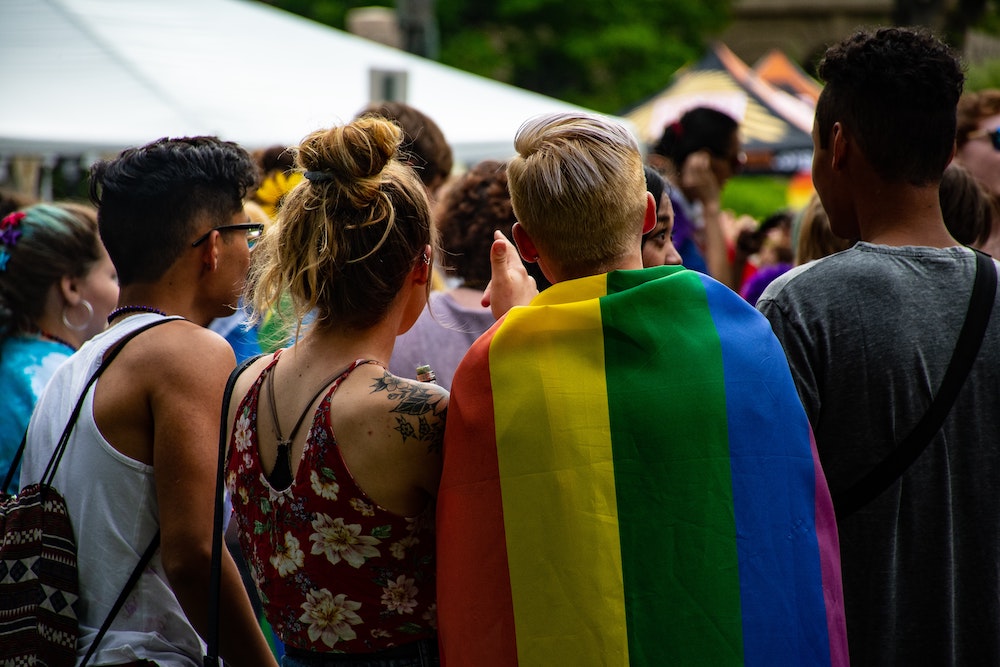 Hopelab, in collaboration with CenterLink and the It Gets Better Project is launching imi (pronounced eye-me), a free, digital mental health tool designed to support LGBTQ+ youth explore and affirm their identity. Designed with and for LGBTQ+ teens, with an intentional focus on BIPOC, transgender, non-binary, and gender nonconforming youth, imi provides relevant and practical approaches to boost positive coping skills and mindsets that support LGBTQ+ youth mental well-being.
Identity-affirming resources are vital to the well-being of sexual and gender minority youth. Alarming data continues to shed light on the influence of the COVID-19 pandemic on LGBTQ+ youth suicidality, and now more than 300 anti-transgender and anti-LGBTQ+ bills have been introduced across nearly 40 states, which further exacerbating healthcare disparities and directly impacting LGBTQ+ youth. imi responds to the need for safe, accessible, and research-backed support for LGBTQ+ youth within the digital health ecosystem, delivering freely available resources and activities that focus on topics like stress, LGBTQ+ identity, internalized stigma, and gender identity and expression.
"Queer youth deserve an inclusive and just world where they can express themselves without judgment, harassment, or discrimination," said Deborah Levine, Director of LGBT YouthLink at CenterLink. "Until that world exists, we must provide support to LGBTQ+ youth, especially BIPOC teens, with accessible tools and resources that affirm and support their identities."
A broad and diverse group of young people supported the co-creation of imi through a collaborative design process guided by Hopelab. Notably, Hopelab intentionally focused on BIPOC, transgender, non-binary, and gender nonconforming youth during the research, design, and development process to ensure the final product is inclusive. imi's research-based guides feature the lived experiences of LGBTQ+ teens through videos, audio recordings, artwork, and affirmations, that support LGBTQ+ teens with diverse and intersectional identities.
"The development of imi was only possible with the input and perspectives of LGBTQ+ teens. Co-creation with young people is an essential ingredient for making mental health and well-being interventions more accessible and engaging," said Margaret Laws, President and CEO of Hopelab. "imi is really a multi-sector collaboration that will help move the needle on equitable health outcomes."
imi was tested through a randomized controlled trial conducted by researchers at Hopelab and the University of Pennsylvania's Program on Sexuality, Technology, and Action Research. Of the 270 teens who participated in the trial, 78% identified as BIPOC, and 60% identified as transgender and/or gender expansive, genderqueer, or gender nonconforming. Initial data, detailed in a preprint manuscript, that is under peer review and was posted in May, indicates that imi is effective in supporting the well-being of LGBTQ+ youth. A diverse group of LGBTQ+ youth randomly assigned to receive imi reported significantly greater improvements in coping skills, and significantly greater confidence in their ability to cope than youth randomly assigned to receive a web-based list of freely available resources for LGBTQ+ youth. These results suggest that imi may play an important role in helping LGBTQ+ teens cope with stress.
"Even in a best-case scenario, when a young queer person has access to a supportive community, there are still obstacles they face in finding the resources they need to inform their gender and sexual development," said Brian Wenke, Executive Director of the It Gets Better Project. "We hope that imi can help fill this knowledge gap with an experience that encourages LGBTQ+ teens to explore who they are without fear of judgment or persecution. The It Gets Better Project proudly endorses any platform that has the potential to inspire a young queer person to pursue and embrace their greatest potential. We believe imi can play an important role in that journey."