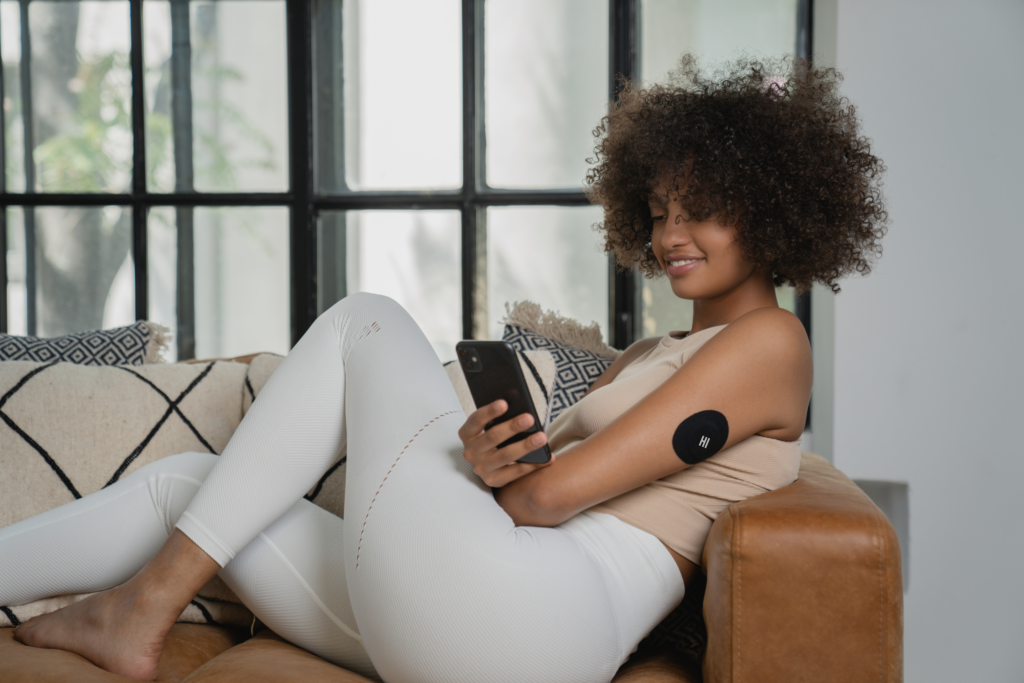 It's been a busy week at Hello Inside, a European digital health startup that uses continuous glucose monitoring (in short: CGM) to empower its users with data and insights about their bodies helping them make the best possible decisions when it comes to nutrition and health. The company's mission is to make "scientific self care" a reality and it has now landed in the UK after launching in Germany, Austria, Italy, France and Spain earlier this year.
Besides its commercial launch in the UK, the company is also kicking off a new study in collaboration with University College London (UCL) and Dr. Nicky Keay, a leading expert in endocrinology & Chief Medical Officer at Forth, a UK based hormone testing company. Goal of the study is to better understand the connection between glucose, insulin and female hormones through continuous glucose monitoring and dynamic hormone testing.
Hello Inside is not a femtech company per-se, but is heavily focused on menstrual and hormone health. The company's new 4-week long Hello Hormones program helps women understand their body's response to food, sleep, and exercise during each phase of the menstrual cycle and encurages them to consequently optimize their food and lifestyle choices. Studies show that stable blood glucose levels are key to balanced hormones, and balanced hormones play an important role when it comes to women's health overall.
Women who sign up for Hello Hormones receive two blood glucose sensors, which are worn (one at a time) on the upper arm continuously for the entire duration of the program. The sensor measures and analyzes blood glucose levels in real time, connects and shares data with Hello Inside's mobile app. Besides data visualization and tracking the app's focus is on education. Evidence-based information and personalized food experiments are meant to help users understand how different foods affect them. Essentially Hello Hormones helps women to figure out WHAT to eat WHEN for optimal health and energy levels throughout their cycle.
Dr. Anne Latz, Co-founder and Chief Medical Officer at Hello Inside explains: "With Hello Hormones we give women the opportunity to understand how their metabolism changes throughout their cycle. We want to help them discover and understand their unique bodies and patterns, and give them the tools they need to improve their health and well-being through better lifestyle choices every day."
Jürgen Furian, Dr. Anne Latz, Mario Aichlseder and Vinzenz Weber founded Hello Inside in early 2021 and have raised a 7-figure undisclosed amount in pre-seed funding from various business angels to date. The startup has also been able to win the support of Dr. Eran Elinav, a renowned Israeli researcher and author focused on personalized nutrition. While companies like US-based Levels (notably backed by a16z) or Finland-based Veri also use CGM to support users on their journey to more well-being, Hello Inside's focus on women's and hormone health is quite unique.
To support further expansion and clinical research Hello Inside plans to raise a seed round towards the end of this year.