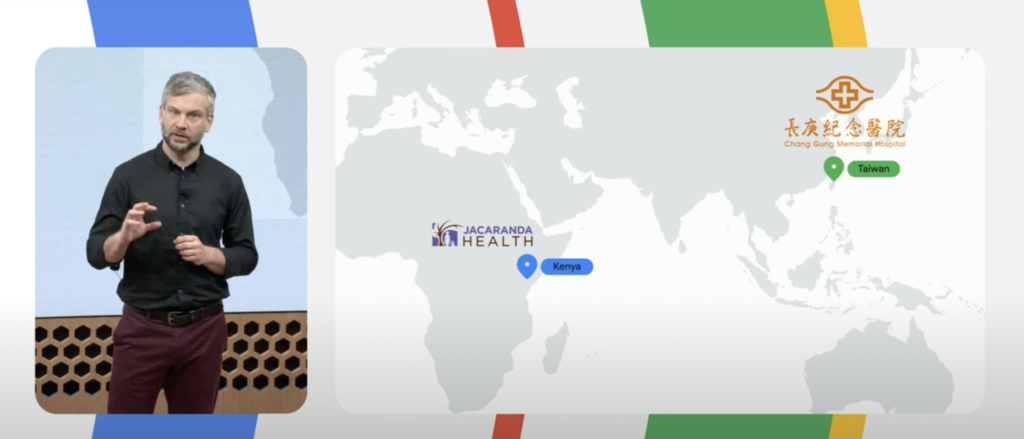 During its annual health event, The Check Up, Google unveiled several new healthcare partnerships with a focus on artificial intelligence. In recent years, the tech giant has invested significant attention and resources into healthcare in a bid to further integrate itself into the burgeoning industry. One highlight of the event was Google's announcement that its Med-PaLM 2 language model can now provide expert-level responses to healthcare-related queries posed by both professionals and patients.
Additionally, Google revealed several new collaborations aimed at tackling global health challenges. To improve tuberculosis screenings in Sub-Saharan Africa, the company is partnering with nonprofit organization Right to Care to provide widespread access to AI-powered screenings. As part of this collaboration, Right to Care has pledged to donate 100,000 free screenings utilizing Google's AI technology.
Google also announced two new partnerships in the women's health space. The company is investing in AI models that can help acquire and interpret ultrasound images detecting critical information such as gestational age in expectant mothers and early signs of breast cancer. In collaboration with Jacaranda Health, a non-profit organization in Kenya, the company is exploring the potential of new AI tools to aid in point-of-care ultrasound for pregnant women. In Taiwan, it's working with Chang Cung Memorial Hospital in an effort to use ultrasound as a way to detect breast cancer.
Commenting on the new partnerships Greg Corrado, Google's Head of Health AI said: "I think it would be hubris to imagine any one group tackling challenges like these independently, and I really think it's about sets of organizations coming together and bringing what they have to the table in order to realize these benefits."