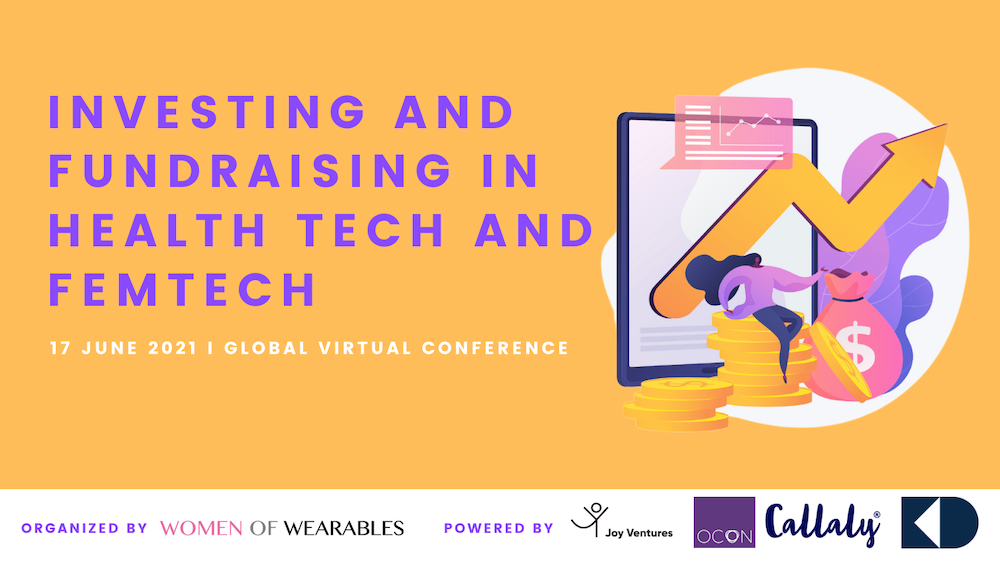 On June 17 Women of Wearables (WoW) are running an all-day conference about investing and fundraising in healthtech and femtech targeted at with startups, investors and experts.
Investing and Fundraising in HealthTech and FemTech is a global virtual conference answering all your questions about fundraising and investing in this space. It's a global meetup of investors and founders sharing their insights, knowledge, best practices, and advice on how to raise money for FemTech and Health Tech businesses. We gathered founders, angels, VCs, startup accelerators, and experts from the field to educate, inform and share best practices on different ways to raise money to grow the businesses and share lessons learned along the way.
You can learn more and get your ticket for the event here.