Black women are 3-4x more likely to die of pregnancy related causes than white women, yet more than 60% of pregnancy related death could have been prevented. Black babies are two times more likely to die a premature death compared to white babies.
Today, the US has one of the highest rates of maternal mortality in the developing world. Black women are more likely than White, Asian or Latina women to die from pregnancy-related complications, no matter their income or education level. There are so many factors that come into play, but one reason is that a number of Black moms and birthing individuals do not have the same access to or quality of care.
Dove has now announced the Black Birth Equity Fund with the goal to help close the maternal care gap. The fund is designed to give hundreds of Black expectant mothers and birthing individuals access to lifesaving support through doula services. To kickstart the effort Dove has pledged $250K for grants to be given immediately. And long-term, 100% of the profits from a new special gift set will help support the fund.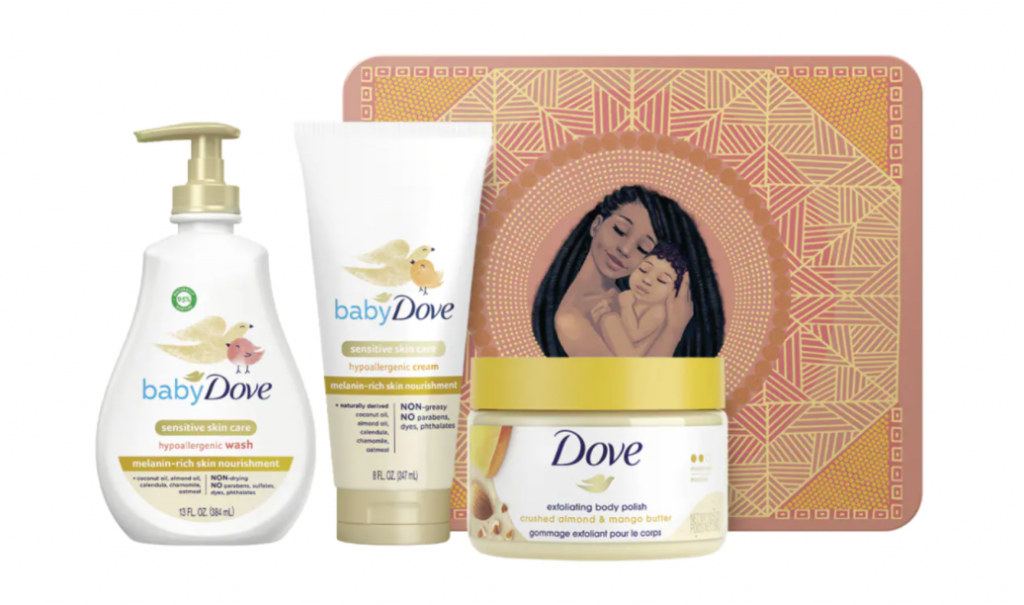 A birth doula is trained to give physical, spiritual, and emotional support during the birthing process. And after birth, a postpartum doula continues this non-medical support. A certified doula is a communicator: from helping moms and birthing individuals express any concerns or feelings to flagging conditions that might usually go unchecked in a child birthing situation. This is where a doula is so vital for Black moms and birthing individuals – making sure no issue goes unnoticed. The benefits of a doula can be endless, and lifesaving.
Dove is also partnering with leading advocates such as the Black Mamas Matter Alliance (BMMA) to help progress superior care and ignite more structural change. The Black women-led organization is on a mission to shift culture around Black maternal health, rights, and justice for the better.