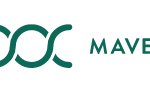 Website mavenclinic Maven
The next generation of care for women and families
Maven is the leading women's and family healthcare company. Named the #1 Most Innovative Company in Health by Fast Company in 2020, Maven advances women's health, family planning, and diversity in the workforce by empowering parents to plan or start a family while growing their careers. Employers love Maven because it helps lower their healthcare costs while improving their ability to attract and retain women and working parents. Founded in 2014 by Katherine Ryder, Maven has raised $90MM, and is backed by Sequoia Capital, Icon Ventures, Oak HC/FT, Spring Mountain Capital, Female Founders Fund, Harmony Partners, and individual strategic investors Reese Witherspoon, Mindy Kaling, Natalie Portman, and Anne Wojcicki.
We're looking for an experienced Vice President of Clinical Operations to lead our Provider Operations and Care Advocate Teams. The Provider Operations team oversees the entire provider experience on Maven, ensures high quality patient-provider interactions, fosters our provider community, and secures appropriate supply levels to meet our company goals. Care Advocates work 24/7 to deliver member services and coordinate virtual care by: booking telehealth appointments, recommending in-person providers, navigating benefits and providing ongoing, proactive case management. The VP of Clinical Operations is responsible for delivering best-in-class virtual care experiences for both our providers and our patients. Reporting to the Chief Product Officer, the VP of Clinical Operations will be an essential leader in driving strategies as we scale to maintain our exceptional quality of care and to improve patient outcomes.
As the Vice President, Clinical Operations at Maven, you will:
Craft, refine, and operationalize Maven's clinical operations and care delivery strategy ensuring coherence and seamlessness in a user's experience
Deepen delivery infrastructure to ensure success with efficiently serving larger clients with varying patient populations and needs as Maven scales (e.g., Provider and Care Advocate team staffing, communication channels, CRM tools, escalation workflows)
Manage a highly complex and regulated network, balancing supply and demand, while incorporating legal, product, and client implementation strategies
Drive continuous improvements that enable Maven to scale efficiently and effectively deploying best practices that leverage technology to drive automation, speed, and quality
Partner with the leaders of Provider Operations and Care Advocates to create annual strategic roadmaps with quarterly OKRs for both teams, iteratively defining KPIs and dashboards to monitor and assess performance
Partner with clinical research and product functions, and evolve internal and external processes and SLAs for clinical activities, to optimize Maven's virtual care model in order to drive patient outcomes and to achieve strong clinical ROI for all user experiences
Collaborate with cross-functional leaders (Sales, Client Success, Product, Engineering, Marketing, and Analytics) to determine key Maven initiatives and goals, and effectively coordinate efforts to achieve them
Build, lead, and manage two growing service operations teams through ongoing career development, nurturing a strong team culture, and ensuring high employee satisfaction
Oversee day-to-day Clinical Operations, owning targets and budgets
We're looking for you to bring:
12+ years relevant operational experience, with experience in healthcare delivery
5+ years of managing large teams (20+) with a track record of retaining top talent
Experience with telehealth-based clinical care, navigation or coaching programs
High emotional intelligence and experience leading a mission-driven team
Passionate about healthcare and innovations in the industry
Excellent critical thinking and experience making data-driven, results-oriented decisions
Strong communicator and track record of successful change management
Entrepreneurial, flexible, self-starter
Committed to delivering excellent service
Formal clinical training a plus
Helpful experiences and skills (if you don't have them, you can learn them with us!):
Fluency with analytics (Looker, Tableau) and CRM (Zendesk, SFDC) tools a plus
Experience with early stage venture-backed or high-growth companies
At Maven we believe that a diverse set of backgrounds and experiences enrich our teams and allow us to achieve above and beyond our goals. If you do not have experience in all of the areas detailed above, we hope that you will share your unique background with us in your application and how it can be additive to our teams.
Benefits & Perks:
Maven employees are united in their quest to improve the health and well-being of women and their families in our community. We seek to empower all of our team members to fulfill that mission and reach their full potential regardless of function, geography or experience level. That's why we invest in our employees, who are our most important asset in achieving our mission. To that end, we offer:
Choice of great medical, dental, and vision insurance plan options, including a plan for which the premium for Mavens is 100% covered by Maven
Access to the Maven platform service and free Maven appointments for Mavens and generous credits for family & friends
Free One Medical membership
401(k) plan
Unlimited paid time off
Monthly stipend for your choice of wellness benefits
Weekly stipend for a *free* lunch
One-time stipend to enhance your work from home experience (We will be working remotely until sometime next year!)
A variety of virtual team events such as musical performances, game nights & happy hours
12 weeks parental leave and 2 weeks flexible time upon return
Annual professional development stipend
1 month paid sabbatical after 5 years