Full Time
Applications have closed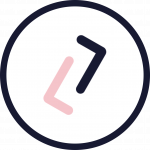 Website gettheldown The Lowdown
We are the best place on the planet to sort out your contraception. 80,000 people visit our website every month, and we're growing fast. We've collected over 4,500 reviews on every method and brand of contraception in the UK – and are on a mission to find, connect and help as many people with their contraception as possible. You can learn more about us and our Founder Alice's story here.
We're looking for someone to deliver an exceptional experience for all Lowdown users and build partnerships, viral loops, referrals and word of mouth to grow our community.
This is a very important job – we are a community first startup, and so understanding our user's problems, connecting them with each other, and delivering an exceptional customer experience is critical to The Lowdown's growth and success!
————
What you will do 
Deliver and optimise in exceptional customer experiences for all Lowdown customers – you will work closely with our tech, medical and Pharmacy teams to manage and improve our prescriptions and consultation services end to end.
Design and manage our community features; You will host the party, respond to messages, comments and become our expert in how to help and connect our community members with each other.
Pick up the phone; You will design and deliver outreach programmes to Lowdown ambassadors, schools, universities and the NHS so we can spread the word about what we do and help as many people with their contraception as possible.
Constantly tap into community and partner feedback to help us build out our product to be the best place to sort out your contraception.
————
What we're looking for 
You are a great listener who has a high level of empathy and understanding of our community member's problems
You love to chat and have excellent written and verbal communication skills
You're exceptionally organised, efficient and good with the detail. You run a tight ship and don't let things fall through the cracks
You're a confident relationship builder who is not afraid of hearing 'no'. You have demonstrated an ability to persist and persuade people to make things happen
You've got loads of initiative – are happy to work in a fast-paced startup, where a lot can change. You don't need to know everything, but you have a fast rate of learning
Flexibility – this is a hands-on role with some out of hours and weekend work – we need someone who isn't up for the 9-5 life
You're fascinated by all things women's health and love talking about everything, from menstruation to menopause
You're really passionate about The Lowdown – and love what we stand for!
————
What we offer 
Free rein. You'd be the first person on the team to lead our community and growth at The Lowdown full time. You run the show.
The chance to work in building a mission driven startup that is already helping thousands of people every day.
Equity, if things work out.
Experienced Founder and some incredible tech startup investors who you can learn from.
————
Where you'll be based 
We're fairly flexible – but ideally we can build a team that is able to come into a London based office 2-3 days a week at some point in the near future. We find it much easier to build a culture and get things done this way!
————
How to apply 
Please email your CV and why you're the perfect person to get this job to joinus@theldown.com.
Be creative in showing us that you can grow, engage and lead our community and growth strategy!
————
Application process 
We'll review your CV and application
If we like it we'll get back to you and set you a task
A quick phone call with Alice our Founder
Another longer interview with Alice
A final interview with up to two of our investors