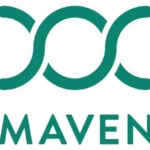 Website mavenclinic Maven
Changing the health of the world—one woman, one family at a time.
Maven is the largest virtual clinic for women's and family health, offering continuous, holistic care for fertility, pregnancy and parenting. Maven's award-winning digital programs are trusted by leading employers and health plans to reduce costs and drive better health outcomes for both parents and children. Founded in 2014 by CEO Kate Ryder, Maven has supported more than 10 million women and families to date. Maven has raised more than $200 million in funding from leading investors including Sequoia, Oak HC/FT, Dragoneer Investment Group and Lux Capital.
Recent awards include:
FORTUNE Best Place to Work in Health Care (2021)
FORTUNE Best Place to Work in New York (2021)
PARENTS@WORK Best Places to Work for Parents (2021)
ROCK HEALTH Disruptive Founder of the Year (2021)
GREAT PLACE TO WORK Certified (2021)
FAST COMPANY #1 Most Innovative Company in Health (2020)
CB INSIGHTS Digital Health 150 (2020)
INTERBRAND Breakthrough Brand (2020)
Maven is looking for a Strategic Sales Associate to work with our Payer Sales team to prospect and identify key decision-makers at target companies and establish successful, long lasting relationships from the ground up. The role of the Strategic Sales Associate is to provide support to the assigned Health Plan Sales leads through the entire sales process, from the top of the funnel lead generation through procurement, contract execution and internal transition to Maven's Implementation and Client Success team members. The Strategic Sales Associate should be a self starter, eager to move forward within the Maven organization and will be directly responsible for bringing in new sales business leads. As the front lines to the sales process, the Strategic Sales Associate is a key driver of growth for the company.
As a Strategic Sales Associate at Maven, you will: 
Generate new business opportunities by finding and qualifying leads through cold phone calls, email, re-engaging existing contacts, research, and inbound leads from the website
Work closely with Payer Sales Leads to create meetings and accelerate deals. You will also be responsible in assisting RFP and RFI responses.
Partner with the team lead to analyze the performance of campaigns and activity to optimize outreach efforts
Become a Maven expert and be able to articulate our value proposition to anyone who asks (or who doesn't ask)
Act as the subject matter expert on Maven's product offerings/solution development skills
Manage and track your pipeline using our best in class CRM tools
Help develop and implement strategic sales plans and stay current with client needs, competition, and industry trends
Facilitate client requirements meetings – both in person and/or remotely using current online presentation applications
Develop market analysis to identify customer needs, target markets and competitive advantages
Deliver sales presentations/proposals to prospective clients with a successful closing rate
Develop a consultant/broker strategy within a defined geographic region
Contribute to the process and play an active role in its execution. Monthly updates should be submitted to the CRO to demonstrate focus and progression in our largest revenue generating market segment.
We're looking for you to bring:  
Bachelor's degree and/or 2-4 years experience as a Sales Development Representative, Strategic Sales Associate or similar role; experience in B2B technology sales a plus!
Track record of achieving Sales Development Representative (SDR) quotas
Highly motivated with strong sales skills including over the phone and interpersonal skills
Exceptional written and verbal communication skills
Strong follow-up and presentation skills that engage audiences
Experience with sales tools & software, including: Microsoft and Google office suite, Salesforce, Zoominfo and SalesLoft
Helpful experiences and skills (if you don't have them, you can learn them with us!): 
Passion to learn and grow in a startup environment
Knowledge of health plan/payer ecosystem
Successful completion of coursework in sales techniques, marketing, and communication is preferred
Experience working with key stakeholders in healthcare: brokers, benefits admin. platforms, exchanges, etc.