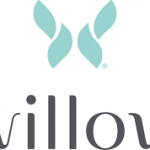 Website Willow
Pumping, Reimagined
Willow is a platform for products that help improve the lives and health of women. We are a mission-driven team of experienced inventors, mothers, and fathers dedicated to making a difference in women's lives. The Willow™ Wearable Breast Pump is the first solution in our platform. Moms who pump told us that they often need to press pause on life while they pump and that their dream pump would be truly mobile and unplugged.  Willow is a complete re-imagining of the breast pump – it is the world's first all-in-one breast pump that fits in a bra.
The Senior Full Stack Engineer will be part of a greenfield team crafting the Willow Digital Platform for motherhood. You will deeply understand the vision to then design and build the technology to robustly iterate and launch, get our first product out, and rapidly scale the platform to achieve its full potential.
Reporting to our VP of Product, Digital Platform, you will be one of the first members of the growing technical team. Our ideal candidate brings a powerful combination of customer focus and passion, technical prowess and outstanding execution. You have contributed to the architecture and design of large scale systems. You lead effective discussions and drive to decisions collaboratively. You contribute to creating a strong software engineering culture and have a growth mindset. You are a self-starter with a bias to action. You will be deeply connected to and motivated by our mission applying your expertise and skills to make a massive impact for moms worldwide.
Roles & Responsibilities | What you'll do:
Solve complex problems: You will distill what capabilities are truly needed and can go from a single sentence, "We need to solve for X", and figure out how you intend to solve it and what you need for success.
Build: You develop products end to end which means depending on the feature set you may work on everything from data modeling, architecting a new API or crafting intuitive user interfaces.
Iterate: You collaborate brilliantly with product & design to build, launch &  iterate products that are simple yet impactful, extensible yet maintainable delivering maximum value to the business and customer.
Deliver quality software: You improve the quality of your team's work and development practices across the full development lifecycle.
Be a mentor: you help to recruit and grow our talented team.
Experience | What you'll bring:
7+ years of work experience building highly scalable product
Proven track record operating business critical production services as scale.
Experience with Typescript/Node.js and ReactJS or other JavaScript frameworks.
Experience developing RESTful services, GraphQL, relational and NoSQL databases.
Experience working with cloud platforms such as AWS or GCP.
Strong data structures, algorithms and design patterns knowledge.
A tenacity for learning constantly pushing the boundary of what is possible.
Pioneered and established engineering best practices.
Experience with cross platform mobile development (Preferred)
Led or manage a team of engineers, including defining processes/principles, conducting code reviews, and grooming backlog (Preferred)
Relevant industry experience, coding bootcamps, or degrees in Computer Science or a related technical discipline.
Willow is proud to be an equal opportunity workplace. We are committed to equal employment opportunities regardless of gender, race, religion, sexual orientation, gender identity, age, marital status, disability, or Veteran status.