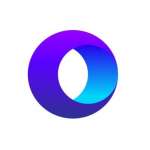 Website OdotSchool O.school
A non-judgmental source for information on sexuality & dating.
O.school is looking for bright and creative folks to join our dynamic social media team, which is committed to creating a safe, judgement-free space to learn and discuss information surrounding sex, sexuality, relationships, and dating. We are looking for someone who is equally as passionate about promoting positive sexuality and is skilled in social media marketing, with basic competencies in: Instagram, Facebook, Twitter, and LinkedIn. The social media intern role supports content creation, campaigns, measurement, and engagement across all our social media platforms. Interns will attend weekly check-ins via video conference or phone call. Some research and support in influencer campaigns will be needed, as well as drafting captions, hashtags, and sourcing images.