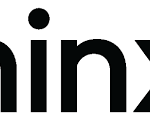 Website Speaxbythinx Thinx
Stay fresh in Speax. Absorbent underwear for bladder leak protection.
As part of the Thinx Analytics Team, the ideal candidate will be responsible for supporting the overall analytics strategy and organization which delivers information, insight, and recommendations to optimize Thinx's overall business. While they will be a part of our larger Analytics Team, their sole focus will be on supporting the Growth and Brand Marketing Teams. This is a contract position and will end May 31, 2021.
The primary directive for this person will be helping the team make our spend more effective and efficient by building ROI spend dashboards and partnering with teammates on the Marketing and Analytics teams on deep-dive analyses around marketing effectiveness.  This person will be both a tool maker and a tool user.
Next, the analyst will also have input on the design of our growing data warehouse.  They will partner with our Data and Analytics Engineers to build data structures that best meet the evolving needs of the Marketing Team for doing in-house Media Mix Modeling, Propensity Modeling and the like.
The third pillar of this role will be helping the team grow and refine how we test our marketing tactics by helping design and analyze optimization tests and make operational recommendations based on those findings.
Key to all these responsibilities is that we are looking for someone to provide insightful solutions and analysis followed by active recommendation, not merely fill a mechanical reporting role. We are looking for a creative thinker who can help us continue moving forward, improving our customer experience and the efficiency and effectiveness of our marketing efforts.
SKILLS & EXPERIENCE
5+ years reporting/analysis experience at an online retailer, e-commerce setting, publisher, online agency or like environment with responsibility for marketing effectiveness
Experience reporting on online and offline (direct mail, TV, OOH, etc.) acquisition and retention
Experience in direct-to-consumer e-commerce is preferred but not required
Familiarity with multi-touch marketing attribution models, web analytics and experiment design (e.g. A/B testing)
Expert experience with Looker to create Explores and reports
Intermediate experience with SQL or like database querying language
Experience with R and/or Python is desirable but not required
Knowledge of Adobe Analytics, Heap, Amplitude, Mixpanel, Google Analytics or like web analytic tools.
Familiarity with CDP Platforms such as Simon Data or Segment. Responsible for architecting and documenting data properties in our CDP (Simon Data) and working with Retention marketing team to architect data-driven segments and email journeys
Experience with other report creation in BI/data visualization platforms such as Tableau, Power BI or Datorama is highly desirable
Advanced ability to build models in Excel
Business-minded. Ability to pull rich insights and suggestions for how the business might operate out of both quantitative and qualitative research
Strong project management and communication skills.
Strong conceptual/analytical/creative thinker.
Strong data interpretation and communications skills; ability to summarize and present complex findings clearly and concisely to various management levels.
Provide analytic support to measure sales performance, analyze promotional results.  Provide data to measure marketing efforts effectiveness.
Research and recommend enhancements to web design/functions and CRM systems.
About Thinx
The Thinx Inc. family of brands—Thinx, Thinx (BTWN), and Speax—are on a mission to empower every body through innovative solutions and social change. From first periods to postmenopause, Thinx Inc. provides environmentally sustainable solutions to menstruation and bladder leaks, and confronts the taboos that surround them.