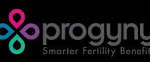 Progyny is a leading fertility benefits company that combines service, science, technology and data to provide fertility solutions for self-insured employers.
Description
We are looking for a Senior Manager, Corporate Accounting to provide accounting support in various areas of finance and accounting.
What you'll do…
Lead all aspects of the monthly financial close process including managing an accounting team responsible for preparing and reviewing account reconciliations, journal entries and ensuring accurate supporting analysis and documentation
Analyze period-over-period fluctuations and provide insightful commentary of key business drivers; respond timely to inquiries through research and analysis
Lead corporate accounts payable process including oversight of payment runs to vendors, reconciliations of cash paid to accounts payable sub-ledger, and T&E processing
Manage implementation of appropriate internal controls and drive process improvements around accounting close activities
Oversee general ledger and related accounting systems
Coordinate closely with cross-functional partners on the accounting close process and various strategic projects
Prepare tax filings, regulatory reporting, and internal/management reporting as needed
Coordinate with outside auditors with quarterly and annual audits
Identify areas for improvement; provide recommendations to senior management
Additional responsibilities for special projects as they arise
About you…
7+ years prior professional corporate accounting experience with a mid-to-large size publicly traded company and top public accounting firm; experience in health industry a plus
Undergraduate degree in accounting required; CPA preferred
Strong understanding of US GAAP concepts and SOX / internal controls
Strong Excel skills and ability to efficiently work with large volumes of data
Inquisitive; natural problem solver
Excellent communication and interpersonal skills
Must be comfortable working independently in a fast-paced environment with strong time-management skills, attention to detail, and demonstrated ability to multitask
Candidate must be driven to deliver results with the ability to establish rapport, earn trust, and effectively collaborate with others
About us…
Progyny is a leading fertility benefits management company in the US. We are redefining fertility and family building benefits, proving that a comprehensive and inclusive fertility solution can simultaneously benefit employers, patients, and physicians. Our benefits solution empowers patients with education and guidance from a dedicated Patient Care Advocate (PCA), provides access to a premier network of fertility specialists using the latest science and technologies, reduces healthcare costs for the nation's leading employers, and drives optimal clinical outcomes. We envision a world where anyone who wants to have a child can do so.
Our mission is to make any member's dream of parenthood come true through a healthy, timely, and supported fertility and family building journey.  Come join a company that's been recognized by Modern Healthcare as one of the Best Places to Work in Healthcare.
Our perks:
Family friendly benefits:
Paid maternity and paternity
Fertility benefits (including egg freezing and IVF)
Emergency childcare program
Parent's group
Health, dental, vision and life insurance options for employees and family
Paid vacation and summer flex time
Company equity
Bonus program
401K Match
Monday breakfasts/ Friday lunches/ healthy snacks
Company social events
Sit/ stand desks