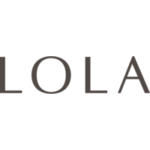 Website mylolatweet Lola
Founded by women with sky-high standards, we make period and sexual wellness products with you in mind
LOLA is looking for a self-motivated candidate, who has brand development and product innovation experience in the CPG industry, to join the Marketing team. In this role, you will be responsible for LOLA's Periods and Sex categories across all sales channels. This includes managing LOLA's existing period and sex product lines, as well as owning the data analysis and supporting the development of business strategies to inform omnichannel product line extensions (LX), as well as a portfolio of strategic DTC products. You will play an integral role in shaping the future of LOLA's category strategies to drive toward profitability in service of brand health and company growth.
This is a full-time position based in NYC. Due to COVID, our team is working remotely until further notice.
What you'll be known for
In-market category portfolio management
Supporting portfolio strategy, including reporting, gap assessments, concept development, and pricing
Owning a portfolio of strategic direct to consumer items
Partnering with cross-functional teams to drive product development projects forward
Support in-market and LX development projects, managing timelines, budgets, and processes to move projects from ideation to execution
Help define learning plans for LX development projects by identifying research needs and knowledge gaps with a focus on qualitative and quantitative research that will provide actionable insights
Market research, market intelligence, and competitive business performance tracking
Who you are
2+ years of CPG brand management or product development experience, including P&L knowledge
You are consumer-obsessed, analytical, and are energized by running analyses that result in actionable insights
You are considered a leader who has strong business acumen and a passion for growing product portfolios
You have strong problem-solving skills, solid judgment, and superior organizational skills with attention to detail
You are independent, self-motivated, and able to manage priorities while also being able to pivot when needed, all while remaining calm under pressure
Why you'll love LOLA
LOLA is the first lifelong brand for reproductive health. Founded and led by women, we're dedicated to providing an ever-expanding portfolio of trusted products and candid information, so you can make deliberate decisions about your reproductive health.
We offer period and sexual wellness products made with premium ingredients like 100% organic cotton. Subscribe to get LOLA delivered on your schedule or choose products à la carte. We make it easy to customize your assortment of tampons and pads, too, because you know your body best.
In 2015, we launched LOLA Gives Back, as part of our ongoing commitment to raise awareness about menstrual inequality. With help from our nonprofit distribution partners, we've donated millions of period products to low-income, underserved women across the U.S.
At LOLA, we celebrate diversity and are committed to creating an inclusive environment for all employees. To that end, we do not discriminate based upon race, religion, color, national origin, gender (including pregnancy, childbirth, or related medical conditions), sexual orientation, gender identity, gender expression, age, veterans status, or disabilities.