Full Time
Applications have closed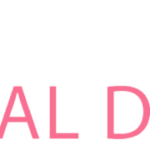 Website saral_designs Saral designs
Towards Better Health and Hygiene
This role is only for those who eat, breathe and sleep Sales. There's nothing in this world that makes you happier than closing the clients with best results and you do so efficiently.
Saral Designs has developed world's first automatic and compact ultra-thin sanitary napkin making machine – Swachh. With local production and distribution at a decentralized scale using Swachh, several local manufacturers, NGOs and government entities at district/ block level can produce sanitary napkins at low cost, closer to the consumer increasing last mile access.  Your role is to identify and hand-hold these stakeholders who will be our production partners and will help us solve the problem of menstrual hygiene in this country.
Roles & Responsibilities:
Meet clients, understand their needs and hand-hold them through the process of purchase and set-up of Swachh
Have a good understanding of the Engineering behind Swachh and the business aspects of the production unit
Handle end to end client servicing and business development all over India and abroad
Able to structure deals and develop strong client relationships
Responsible for revenue targets for Swachh and other products and services of Saral Designs
Coordinate with the internal teams to execute deals seamlessly Support the Client with their future requirements like raw materials sourcing, connecting with potential distributors by coordinating with internal teams
Requirements:
Start-up attitude is a must: quick execution, self-drive and willingness to work long hours
Bachelor's Degree and 2-3 years experience in sales, marketing, and/or business development
Good command over written and verbal communication skills in English. Ability to deliver clear, concise information to partners, clients and team through PPT, brochure, pamphlet, etc.
A commercially astute and customer focused individual, with a solid sales track record and a proven ability to foster strong business relationship
Strong written and verbal communication skills, able to deliver clear, concise information to partners, clients and team, ability to multitask
Empathy towards the low-income consumer and understanding of menstrual hygiene management
For any questions, feel free to drop us an email at careers@saraldesigns.in.