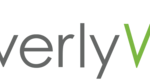 Website everly_well Everlywell
Everlywell makes lab testing easy and convenient with at-home collection and digital results in days.
What You'll Do:
Develop and oversee an effective enterprise vendor risk management program.
Ensure appropriate due diligence is conducted on potential and existing third parties, and maintain accurate inventories of third-party relationships and associated risks.
Identify and evaluate potential areas of risk, and implement risk mitigation steps where appropriate.
Develop effective strategies for addressing high-risk vendors, including contingency planning for escalations and incident investigations.
Effectively manage, document, and communicate findings from incident investigations.
Perform continuous monitoring of vendor relationships, in collaboration with the business relationship owner, to ensure adherence to contractual and compliance obligations.
Foster a data-driven approach to vendor risk management through establishment of measurable goals and regular tracking of program metrics selected to monitor the success and effectiveness of risk management efforts.
Regularly communicate vendor risk management updates to the government committee.
Contribute to an enterprise-wise culture of risk awareness and management by leading annual staff training on vendor risk assessment and providing subject matter expertise to internal teams.
Who You Are:
Bachelor's Degree or equivalent work experience preferred.
Experience running and managing third party risk assessments within regulated healthcare or life sciences industries.
Demonstrated ability to adapt to a rapidly evolving environment as it relates to changes in strategy or risk.
Knowledge of and experience in Compliance, Privacy, Information Security, and Quality Systems environments.
Strong collaboration, problem-solving, and conflict management skills to ensure a productive work environment and achievement of objectives.
High level of confidentiality and accountability while being proactive with a bias for action.
Familiarity with Corporate Social Responsibility (CSR), data management, and reporting preferred.
Ability to work independently and in a remote environment.
You'll Love Working Here:
· Venture backed by top-tier firms
· The opportunity ahead knows no bounds
· Open vacation policy
· Employee discounts
· Paid parental leave
· Health benefits
· 401(k)