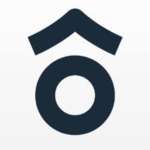 Website Prelude
A Modern Approach to Family.
We offer a full spectrum of fertility care for those looking to build a family now and those looking to preserve future fertility potential. From the simple to the complex, we can help you build your family of tomorrow.  The team of experienced professionals at Assure Fertility Austin is dedicated to simplifying the treatment process, streamlining communications, and offering the most advanced therapies. Our office features the top medical and scientific minds in the industry with the goal of providing the very best outcomes possible for patients. We are seeking a compassionate Registered Nurse to add to our caring staff.
RESPONSIBILITIES:
•Coordinate all infertility diagnostic tests and treatment plans between patients and physicians.
•Perform routine examinations, procedures, phlebotomy and administer medications.
•Perform clinical functions that impact patient care, patient flow and patient satisfaction.
•Telephone triage with patients regarding patient medication, treatment plans and test results.
•Care of patient through ovulation induction, egg freezing, sperm analysis, IVF and oocyte donation.
•Patient Education on treatment protocols, medications and infertility procedures.
•Responsible for the ongoing communication between the Physician and the patient.
•Counsel patients on infertility treatment protocols.
•Communicate physician orders and instructions.
•Responsible for accurate and timely communication of lab results to patients.
•Maintain Patient Charting, testing and flow sheets.
•Knowledge of examination, diagnostic and treatment room procedures related to fertility.
•Ability to remain calm and respond appropriately to all stressful situations.
•Skilled in charting and documenting nursing actions.
•Knowledge of OSHA, FDA, and HIPAA compliance.
•Excellent communication and interpersonal skills.
•Consistently model the organization's philosophy of customer service
EDUCATION:
RN with current, valid Texas license
BLS
ACLS is preferred but not required
Preferred
Associates or better in Nursing.