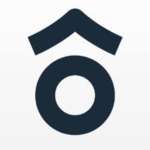 Website Prelude
Help a Family Make a Family
Description
We are looking for an experienced Receptionist who is a master at multi-tasking and loves to help make patients feel welcome upon arrival. The primary responsibilities will be providing outstanding customer service and helping our team run smoothly by answering phones, scheduling patients and other administrative duties.
Responsibilities include but not limited to:
Calling/scheduling patient appointments
Sending/receiving Medical Records
Patient check-in/check-out
Answering phones and responding to inquiries
Skills & Requirements
High school diploma or equivalent required
2 years prior experience, preferably in the healthcare setting
Proficiency in keyboarding skills and experience with electronic medical records
Must be knowledgeable of HIPAA requirements
This is great opportunity to join a team that helps build families! We have an excellent benefits package that includes 401K, healthcare, dental, vision, paid time off…  We look forward to receiving your application!