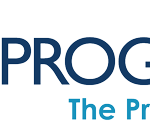 Website Sera Prognostics
A Leading Health Diagnostics Company Dedicated to Improving the Lives of Women and Babies
Located on the edge of the beautiful Wasatch Mountains, Sera Prognostics, Inc. is a women's health diagnostics company dedicated to improving the health of babies and mothers. We are a growing company tasked with becoming a global leader in high value women's health diagnostics, delivering pivotal information to physicians that will improve health and improve the economics of healthcare delivery. According to Sera's CEO, employees here must possess three qualities to be successful: 1) the individual must be passionate and dedicated to changing the world; 2) they must be smart and work smart; and 3) they must have absolute integrity. If this is you, we urge you to keep reading!
We are seeking a Quality Training and Continuous Improvement Manager for our CLIA/CAP/NYDOH accredited laboratory based in Salt Lake City. Sera has a critical need to train all employees on quality principles, regulatory requirements, and continuous improvement tools to maintain compliance and meet our growing business needs. As the Quality Training and Continuous Improvement Manager, you will have a corporate level focus and will interact with and support all functions. The role will be expected to work autonomously with a solid understanding of adult learning and team dynamics. You will be tasked with developing an effective education and development program in our highly regulated environment to drive sustainable continuous improvement throughout the company. You will work closely with Sera leadership and employees to achieve results in improving safety, quality, throughput and employee development. This position requires strong technical knowledge as well as hands-on project team leadership and employee development skills.
Responsibilities
Establish and enhance Sera Quality Training and Continuous Improvement program procedures and policies.
Develop and deploy quality, regulatory, compliance, continuous improvement, and leadership development education materials for new hire onboarding and existing employee training.
Champion the Sera Continuous Quality Improvement Agency (CQIA) and lead cross-functional initiatives to improve workflows, processes and support employee development.
Oversee CQIA project activities to provide education to ensure compliance with company policies and procedures as well local, state and federal regulations or guidelines (e.g. CAP, CLIA, NYSDOH, HIPAA and other Privacy Laws, Corporate Compliance, SOX, GCP, FDA etc.)
Develop and execute process improvement action plans.
Lead and facilitate project teams and Kaizen events.
Responsible for managing multiple projects simultaneously.
Must leverage resources effectively and share best practices across all functions.
Build relationships with senior members of each function to support business priorities.
Other Quality and Regulatory related duties as assigned.
Minimum Qualifications
5-7 years of relevant experience in training, education, and continuous improvement.
Proven project management skills including managing multiple teams and priorities simultaneously.
Strong attention to detail and commitment to Quality.
Excellent written and oral communication and presentation skills with all levels of an organization.
Strong knowledge and experience applying LEAN/Six Sigma principles and/or related Quality and Process Improvement tools (e.g. SIPOC, Root Cause Analysis, Kaizen Blitz, Value Stream Mapping, 6S, 8Wastes, Change Management, etc.)
Proficiency in MS Office Suite, Word, Excel, Visio, PowerPoint, and Teams.
Ability to define problems, collect data, establish facts, and draw valid conclusions.
Ability to interpret a variety of instructions furnished in written, oral, diagram and/or schedule form.
Ability to work in a fast-paced environment, while at the same time making sound decisions.
Change agent, challenging the status quo to drive toward company excellence.
A successful candidate will also possess the following
Bachelor's Degree in technical discipline (e.g. biology, biotechnology, engineering) or related life sciences.
Continuous Improvement Certification preferred (e.g. Black Belt, Green Belt, ASQ CQIA, etc.)
Formal Project Management training and certification.
Experience in working to laboratory regulations and Quality Management principles.
Experience with electronic Quality Management System software.
Experience working in a high-volume laboratory setting.
Experience with Data Privacy and Healthcare compliance laws.
Benefits for Full-time Employees
The starting salary for this role is $90,000-$100,000/yr. and includes an excellent benefits package featuring an 85% to 95% premium paid healthcare plan, 13 paid holidays, three weeks of paid time off, employee stock options, and more!
COVID-19 Policy
Sera Prognostics requires attestation of COVID-19 vaccination at time of offer.