Full Time
Applications have closed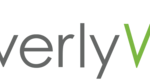 Website everly_well Eerlywell
Everlywell makes lab testing easy and convenient with at-home collection and digital results in days.
Everlywell is a consumer-initiated at-home laboratory testing company with easy-to-read and actionable results. We are at the forefront of personalized health, transforming the $25B lab testing industry. Everlywell is growing rapidly and we are looking for exceptional talent to join our team. We move at a fast pace to solve problems quickly so that our customers have a rewarding experience. If this sounds like your type of environment, we are eager to speak to you! 
We are hiring a QA Engineer to work within an engineering team to deliver new features to our users while ensuring quality at every step of the way. You will serve as a subject matter expert for the testing of our applications, help progress our testing efforts, and act as an individual contributor on one of our engineering teams.
Reporting directly to the QA Manager, you will work on a cross-functional, scrum team in the engineering department. You will help to deliver new features and functionality to our users on a sprint by sprint basis and help promote a culture of quality across all of Engineering. This position will partner closely with the product owner and R&D to experiment with early prototypes and vet out product designs. You will be responsible for executing V&V requirements to ensure software products are developed, tested, and released in compliance with Corporate and Medical Device Regulations.
We are in high growth, startup mode and need someone who is willing to get their hands dirty. If you are passionate about building quality software and looking for an opportunity to learn, build, optimize, and grow, Everlywell is the place for you.
** Please note: we ARE considering remote, US based candidates for this role with preference given to candidates who can easily travel to our Hoffman Estates, IL location.
What You'll Do:
Analyze, design, code, inspect, debug, and test new software in our consumer facing products as part of a scrum team
Enforce verification and validation (V&V) methodology and readiness to ensure that quality issues are appropriately identified, documented, tracked, and resolved in the defect tracking system
Write Visual regression tests using Azure DevOps for new, frontend features
Manually test features that do not require automation as your team finishes them
Serve as the expert on quality and testing on your team and bring up unique test perspectives on new features as they are being refined
Support department managers by creating standard operating procedures for new features and functionality.
Promote a culture of quality in our Engineering department as well as the company
Work within the QA team to determine best test practices and share knowledge across engineering teams
Who You Are:
2+ years QA Engineer experience
Bachelor's in Computer Science or equivalent work experience
Passionate about Quality
Solid knowledge of SQL and scripting
Proficient in Agile Scrum Mythology
Familiar with Azure DevOps
Self-driven and quick learner to take on challenging tasks
Positive attitude and hunger for technology that inspire team confidence and respect while motivating team members in a creative and effective manner
Membership in one or more professional societies and/ or professional certification (e.g., CSQE, CSTE, etc.) – preferred but not required
You'll Love Working Here:
· Venture backed by top-tier firms
· The opportunity ahead knows no bounds
· Open vacation policy
· Employee discounts
· Paid parental leave
· Health benefits
· 401(k)