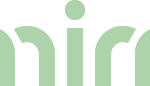 Website mirafertility Mira Fertility
A new era for fertility tracking is here
About Mira
Mira is a fast-growing point of care health platform startup in the San Francisco Bay Area. At Mira, we innovate and commercialize mobile health diagnostic platform for women's health. Mira is full of smart, driven people who care a lot more about getting things done and making a difference. We truly believe in our mission of improving the life quality of families and put our value into daily practice. We look for individuals who are passionate, self-driven, embracing challenges, and making an impact.
Our website: www.miracare.com
Our social media:
www.linkedin.com/company/17912539
www.instagram.com/mirafertility
Our Mission
We started Mira because we want to help women with their fertility journey, empower them with the best technology and information, and help them to reach their fertility goals.
Many women face fertility challenges when they try to start a family. The younger generations now have much more delayed maternal age than their parents. The lack of awareness and information about our own fertility levels gives women tons of guesswork during their trying-to-conceive (TTC) journey. In the US, 40%+ TTC couples took longer than three months to conceive.
Responsibilities
Analyze media landscape and identify relevant pitch angles
Develop PR strategy
Build a list of relevant journalists and freelance authors
Leverage personal connection and network in the media industry to ensure coverage opportunity
Conduct outreach, maintain relationships
Plan, implement and manage public relations programs
Design and review the online content in media announcements and media kits
Monitor corporate image frequently and ensure it is in compliance with company brand
Determine KPIs for PR
Measure and provide reports on each PR campaign
Build long-term relationships with all relevant stakeholders, such as thought leaders, media people, communities, etc.
This position is part-time and remote.
Public Relations Manager (PR Manager) requirements and qualifications
Previous working experience as Public Relations Specialist for a consumer brand (wellness and healthcare preferable)
BSc/BA in PR, communications, journalism or similar relevant field
A proven track record of successful PR campaigns
Connections with the media industry, network of journalists, editors, contributors
Excellent communication, presentation and leadership skills
Outstanding organizational and time management skills
Have a full understanding of media needs and media relationships
Be proactive, reliable, responsible and accurate with an attention to detail
Self motivated with a positive and professional approach to management
How to apply
Think we're a good match? Send us a link to your LinkedIn, your portfolio, or a copy of your resume with a few sentences about yourself and we'll be in touch!