Full Time
Applications have closed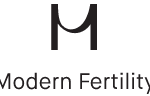 Website Modern Fertility
Meet our new Prenatal Multi ✨Get insight into your fertility, track ovulation & become the expert on your body — whether you're trying for kids or not
The role
Design sits at the center of everything we do at Modern Fertility. This is an opportunity to put on every design hat you own (and more) to build a product and brand that empowers women. You will redefine how women think about–and experience–healthcare, and set the standard for years of design excellence at Modern Fertility.
You will work closely with our product team to build a user experience that transforms fertility confusion into organized information–and you'll design extraordinary ways to share it with women everywhere. You'll be researching and executing your vision from the ground up and your aesthetic stamp will show up across the Modern Fertility digital ecosystem. We're looking for an exceptional communicator with strong interpersonal and creative instincts with the poise to navigate the fast-paced ambiguity of a startup.
The day to day: 
You'll be responsible for shaping Modern Fertility's user experience within the Modern Fertility product–designing experiences that help women get their hormone test results, seamlessly find information, and connect with one another.
You will build and evolve a system-wide design language for the Modern Fertility product ecosystem–designing flows, prototypes, sketches, and high-fidelity visuals for features that serve our customers.
You'll work closely with every member of the Modern Fertility product team to bring your product vision to life.
You may be a great fit if: 
You have at least 3 – 5 years of relevant experience: you've played an integral role in launching consumer-facing digital products by designing thoughtful, research-driven designs.
You have an exceptional portfolio that showcases your design skills through products you've shipped. They're beautiful, functional, and they solve real problems (please include a link to your online portfolio).
You have excellent visual design craft, with stylistic breadth and attention to detail. You love to prototype at all levels of fidelity: from simple tappable hotspots to detailed motion flows.
You are fast. You naturally create multiple concepts or directions without compromising the existing user experience or MVP feature set.
You're skilled with Figma, Principle, Zeplin, Illustrator, and Photoshop, and understand modern web + app interface conventions. You have working knowledge of the capabilities and constraints of web front-end technologies including HTML5, CSS, and JavaScript.
You are an exceptional communicator with strong interpersonal and creative instincts, and the poise to navigate the fast-paced ambiguity of a startup.
You thrive when working collaboratively, and you're willing to push back on design decisions when appropriate.
You want to build and own a product and the experience around it. When you see a challenge that means something to you–you take the reigns and tackle it.
You're passionate about women's health and you want to push it forward by making information more accessible to all people with ovaries.
We are open to someone being based in San Francisco or NYC.
About us

Modern Fertility is a reproductive health company making personalized fertility information and support more accessible. We provide fertility essentials, including at-home tests and tools that help people get proactive about their reproductive health –– whether they're trying for kids or not. Modern Fertility is about giving people more power over the decisions impacting their bodies and futures, whatever these decisions may be.
We've raised $22 million from Forerunner Ventures, Maveron, Union Square Ventures, First Round Capital, Box Group, #Angels and Y Combinator. We believe in hard work and good people — and we know that if you have them both, you can do things that make the world a better place.
At Modern Fertility, we believe that our diverse perspectives are our biggest strengths — and that embracing them will create real change in reproductive health. As an equal opportunity employer, we are committed to building an inclusive environment where you can be you.