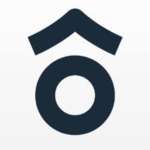 Website Prelude
A Modern Approach to Family.
This position will greet and schedule patients and visitors, call patients to remind them of appointments, answering and routing calls, making transactions, and keeping paperwork organized. The Patient Concierge mainly uses telephones and computers to communicate with patients and staff, so they must have basic knowledge of computers. Must interact frequently with patients, medical professionals, and supervisors, and must have excellent communication skills and have a personable demeanor.
Essential Responsibilities:
Answering phone and directing calls or assisting patients as is appropriate, handling and managing the continuous flow of information between the lab, onsite physician and other staff while adhering to Prelude Fertility's standards of patient care and right to privacy.
Schedule and confirm patient appointments, check-ups and physician referrals.
Answer telephones and direct calls to appropriate staff.
Greet visitors, ascertain purpose of visit, and direct them to appropriate staff.
Compile and record medical charts, reports, and correspondence.
Interview patients to complete insurance and privacy forms.
Performs other duties/special projects and tasks as assigned
Weekend rotation is required
Experience / Skills:
High school diploma; bachelor's degree preferred.
At least one year of experience in customer service related field.
At least one year of administrative medical office experience preferred.
Experience with Microsoft office suite and EMR system.