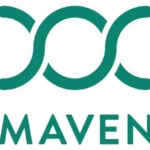 Website mavenclinic Maven
Changing the health of the world—one woman, one family at a time.
Maven is the largest virtual clinic for women's and family health, offering continuous, holistic care for fertility, pregnancy and parenting. Maven's award-winning digital programs are trusted by leading employers and health plans to reduce costs and drive better health outcomes for both parents and children. Founded in 2014 by CEO Kate Ryder, Maven has supported more than 10 million women and families to date. Maven has raised more than $200 million in funding from leading investors including Sequoia, Oak HC/FT, Dragoneer Investment Group and Lux Capital.
Recent awards include:
FORTUNE Best Place to Work in Health Care (2021)
FORTUNE Best Place to Work in New York (2021)
PARENTS@WORK Best Places to Work for Parents (2021)
ROCK HEALTH Disruptive Founder of the Year (2021)
GREAT PLACE TO WORK Certified (2021)
FAST COMPANY #1 Most Innovative Company in Health (2020)
CB INSIGHTS Digital Health 150 (2020)
INTERBRAND Breakthrough Brand (2020)
Maven is looking for full-time Care Advocates to join our team to support our existing patients and practitioners, and the expansion of clients in coming months. Our Care Advocacy team is the voice of Maven, helping both practitioners and patients navigate digital care. As a Care Advocate, you love helping people in their times of need! We believe customer experience is one of the most important and essential roles in the company. You will learn the ins and outs of the product, operations, and the needs of the customer.
In service of ensuring that we have expanded coverage for our Maven users, all Care Advocates start out on a schedule. Each Care Advocate will have a set schedule and must feel comfortable committing to it for a minimum of one year.
Current available shifts include:
9pm – 6am EST, Tuesday – Saturday (Sunday, Monday off)
9pm – 6am EST, Sunday – Thursday (Friday, Saturday off)
As a Care Advocate at Maven, you will…
Deliver amazing service to our providers and patients, primarily via email/messaging
Conduct video appointments with members
Provide ongoing case management
Answer user questions about our product and provide personalized online appointment booking support
Moderate our community forum
Triage urgent care requests
Strategize creative solutions to help solve customer needs
Relay customer insights to support product development
Take on short-term research projects as needed
Provide other duties as assigned
We're looking for you to bring:  
A background in allied health, human services or healthcare
A motivated and ambitious outlook – you love to get things done while staying organized
Dedication to delivering excellent customer service while remaining calm, flexible and invested in the user's journey
Problem-solving skills to help find creative solutions to customer needs
Enthusiasm to work independently and on a collaborative team
Excellent written and verbal communication skills
Empathy for patients and devotion to work with discretion as you would be working with sensitive data
A bachelor's degree, master's degree is a plus but not required
Additional helpful experiences and skills:
Experience working with sensitive health information
Experience in social work, nursing, public health or related field
Experience in insurance navigation/claims advocacy or medical billing
Experience working in a fast-paced startup environment
Experience in family planning and maternal-child health areas such as pregnancy, postpartum, adoption, surrogacy, and fertility
Fluency in a language other than English
Benefits & Perks: 
Maven employees are united in their quest to improve the health and well-being of women and their families in our community. We seek to empower all of our team members to fulfill that mission and reach their full potential regardless of function, geography or experience level. That's why we invest in our employees, who are our most important asset in achieving our mission. To that end, we offer:
Choice of great medical, dental, and vision insurance plan options, including a plan for which the premium for employees is 100% covered by Maven
401(k) plan
Unlimited paid time off
Free One Medical membership
Monthly stipend for your choice of wellness benefits
Pre-tax commuter benefits
12 weeks parental leave and 2 weeks flexible time upon return
Annual professional development stipend
Access to the Maven platform service and free Maven appointments for employees, family & friends
Weekly team lunches and bagel breakfasts
Bottomless office snacks and regular happy hours
Annual company offsite
1 month paid sabbatical after 5 years
At Maven we believe that a diverse set of backgrounds and experiences enrich our teams and allow us to achieve above and beyond our goals. If you do not have experience in all of the areas detailed above, we hope that you will share your unique background with us in your application and how it can be additive to our teams.