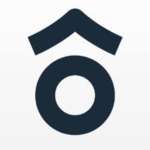 Website Prelude
A Modern Approach to Family.
Our physicians are experts in the field of reproductive endocrinology. Together with a dedicated team of nurses and lab professionals, they provide compassionate, one-on-one care that is personalized for every patient.
We are seeking a nurse with previous recent experience circulating in the OR for a PRN position. The PRN OR Nurse will Circulate procedures in the surgery center.
Essential Responsibilities:
Must be able to demonstrate the knowledge and skills necessary to provide care appropriate to the age of patients served in the Facility. Must demonstrate the knowledge of the principle of growth and development of the life span and possess the ability to assess data reflective of the patient's requirements relative to his/her age specific needs and to provide the care needed as described in the Facility's policies and procedures.
Demonstrates necessary practical, technical, or specialized skills required for the role of the peri-operative nurse in accordance with AORN and other regulatory standards of practice.
Demonstrates knowledge of surgical procedures and has the ability to oversee the instrument and equipment set-up, prepare for the case utilizing preference cards, and anticipates needs of surgeon.
Coordinates and oversees the room during a case as the circulator.
Facilitates effective and efficient transition between surgical procedures.
Utilizes preference cards and updates as necessary.
Education and/or Experience:
Has a current license to practice as a Registered Nurse in Georgia
Current BCLS certification
Current ACLS certification preferred or basic EKG or Arrhythmia identification certification.
IV skills preferred
Preferred
Associates or better in Nursing.