Full Time
Applications have closed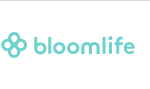 Website bloom_life Bloomlife
Bloomlife is bringing long overdue innovation to maternal health.
Description
Bloomlife is a mission-driven company solving the most significant yet underserved challenges today in maternal health. We are designing the future of prenatal care to improve the health of moms and babies, through the most advanced combination of technology, medical expertise, and data science. You'll join a top talent, fun, diverse, tight-knit team of experienced professionals who have worked in healthcare and technology across multiple functions. We think big and bold, and relentlessly execute.
You lead product development at Bloomlife with an initial focus on our first enterprise healthcare product. You're in charge of product discovery, needs assessment and requirements definition in line with clinical, business, and regulatory needs. You own the full design verification and validation cycle in compliance with ISO 14971, ISO 13485 and 21CFR820. You contribute individually to user research, human factors engineering, and product labeling. You work in close collaboration with the engineering leadership to ensure timely execution on the product roadmap and with the Director of RA & Compliance for FDA submission and CE marketing.
Your responsibilities:
You own product end-to-end and collaborate with executive leadership and senior technical leads
You lead customer discovery with moms and healthcare stakeholders translating user needs into product requirements
You organize, manage and lead product development and validation embracing a user-centered design paradigm with frequent iterations and check-points with key stakeholders
You set-up and lead a risk-based approach to product development, using techniques such as URA, UFMEA, FMEA, risk analysis and risk management
You lead human factors / usability engineering; you own initial discovery and run formative HF testing, and oversee healthcare HF groups to run summative testing
You are responsible for all product labeling, including: packaging, claims, labeling for all product components, instructions for use (patient + provider)
You work with our Director of RA & Compliance to translate regulatory/compliance requirements into device requirements; you support the 510(k) submission and CE marking ensuring design traceability, verification & validation, and proper documentation
You work with sales & marketing to ensure our revenue model remains compatible with our product offering and to ensure successful deployment with healthcare partners
Requirements
You're an experienced product leader in medical devices and passionate about applying your knowledge and skills to building products and services that impact pregnant women's lives. You have experience spanning discovery and requirements definition through piloting and commercial launch. You have spent part of your career doing user research and human factors engineering. You have a track record of getting medical devices through the FDA and to market. You are hands-on and have experience leading small agile teams.
You're curious. You challenge the status quo. You show creative thinking and continuously come up with ideas and strategies to improve products. You are an inspiring and empathic leader who delivers results on time.To succeed in this role, it will help to have:
7+ years experience as product lead for medical devices consisting of both hardware and software, with experience covering the full V&V design cycle from requirements to clinical validation through commercial launch
Experience interacting with healthcare stakeholders including clinicians and IT
Expert in human factor engineering for medical devices, with in-depth experience with IEC 60601-1-6, IEC 60601-1-11, and IEC 62366
Track record getting medical devices through the FDA and to market
Experience in leading teams and with project management
Experience with ISO 13485 / 21CFR820 (quality management system)
Experience in IEC 14971 (risk management for medical devices)
Experience with IEC 62304 (medical device software) is a plu
Benefits
Bloomlife is a mission-driven company solving one of the most significant yet underserved challenges today, maternal and neonatal health. We are designing the future of prenatal care to improve the health of moms and babies, through the most advanced combination of technology, medical expertise, and data science. We seek to empower moms to have the healthiest pregnancy possible. We want to eradicate preterm birth and stillbirth. We want to deliver our solutions globally and ensure every baby gets a healthy start.
Bloomlife has been recognized for our vision to rethink prenatal care and impact the lives of families globally including winning Richard Branson's Extreme Tech Challenge, J&J Quickfire Challenge Winner, MedTech Innovator Award, Best Health Startup LAUNCH 2016, Ideas from Europe Finalist, CLIO Award Finalist, and speaking at the White House Precision Public Health Summit.
You will join a young, dynamic and international team who's passionate about using technologies for a better living. You are an early member of a growing start-up with recent successes, and get to experience first hand the excitement of start-up life. Your work will be highly visible to company founders, directly shape our products and impact people's lives. We offer a flexible work environment, remote work culture and a compensation package combining salary and stock options. We have teams in San Francisco, Liege (Belgium), Genk (Belgium) and Eindhoven (The Netherlands). This position can be on-site or fully remote.