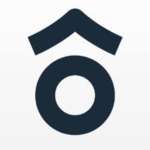 Website Prelude
Help a Family Make a Family
Description
The Medical Billing Specialist is responsible for initial submission of insurance claims and self-pay posting according to documented procedures.  Includes but is not limited to: verification of correct patient demographic and insurance information prior to submission of initial claim, obtains prior authorizations as necessary for treatment, data entry of CPT and ICD9 codes for correct creation of medical claim, electronic submission of  medical claims, follow up and re-submission of claims rejected by clearing house, posting of payments received by patients and insurance companies, follow up on aging accounts and responding to patient inquiries regarding billing and collections.
Essential Responsibilities: 
Demographics – Reviews data entry of patient demographic and insurance information provided to clinic by patient to ensure accuracy of patient account billing.
Insurance Verification – Contacts insurance companies to obtain patient benefit details related to services provided by clinic. Documents information received from insurance companies in practice management system and communicates with Front Desk Coordinator regarding patient financial responsibility.
Prior Authorization – Obtains necessary medical documentation from clinicians to provide to insurance companies as required for review and prior authorization of treatment. Documents authorization reference numbers in practice management system..
Billing Data Entry – Performs correct data entry of CPT and ICD9 codes based on documentation provided by physician/clinic for creation of medical claim and/or posting of self pay charges to patient accounts.
Claim creation – Prepares electronic claim files for submission to clearing house on daily basis.
Clearing House  – Monitors accepted/rejected claims at clearing house level.  Makes corrections as necessary to reprocess rejected claims in timely manner.
Month End reconciliation – Compares transaction reports with daily schedules to ensure timely billing of all services provided each month.
Denial Management – Resolves denied claims within timely manner, utilizing effective follow up and billing techniques to reduce and prevent denials
Credit Balances – Resolves and prepares appropriate paperwork for remaining credit balances at completion of patient treatment cycle.
Statements – Prepares statements to send to patients for collection of outstanding patient balances.
Education and/or Experience: 
High School Diploma or equivalent; college preferred
Medical coding certification, or equivalent experience preferred.
1-3 years work experience in similar or related position or other office environment
Excellent written and verbal communication skills