Internship
Applications have closed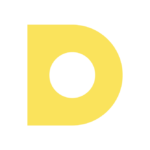 Website HelloDotLab DotLab
The future of women's healthcare, bringing you the first-ever test for #endometriosis
DotLab is a female-founded, women's healthcare technology company headquartered in San Francisco. In light of COVID-19, we're seeking an MBA intern to work remotely.
Our mission is to fundamentally shift and improve today's standards by bringing personalized medicine to women's healthcare, starting with our non-invasive, accurate test for endometriosis. Endometriosis is a chronic disease affecting approximately one in ten women worldwide. Today, the standard of care for the diagnosis is laparoscopic surgery under general anesthesia, often delaying identification and treatment by years and resulting in disease progression.
Endometriosis is a $119 billion annual healthcare industry cost, largely due to the requirement for surgical diagnosis. The ability to diagnose endometriosis non-invasively could reduce the time to diagnosis, surgical risk, years of discomfort, disease progression, associated co-morbidities and healthcare costs.
REQUIREMENTS

Current MBA student
Excited by a fast-paced environment that provides a unique opportunity to learn about all areas of a startup
Strong critical thinking and problem-solving skills
Excellent verbal and written communicator
Comfortable working with G Suite (i.e., Google Slides, Sheets, and Docs)
Passionate about making a difference in healthcare
EXAMPLE PROJECT OPPORTUNITIES

In partnership with company leadership, develop the company's white paper based on existing internal documentation
OR
Update the commercial plan prior to the upcoming launch of our test
OR
Work with the CEO to refine the company's financial model in light of coronavirus-related events