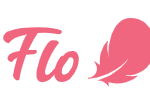 Website flotracker Flo
AI-driven women's health platform. Chosen by 143M women worldwide. Take full control of your health with Flo. #flo #period #tracker
About The Role
Machine Learning Researcher is responsible for suggesting, developing, and validating hypotheses behind the "big ideas" in Machine Learning aiming to supercharge product innovation at Flo and/or provide a significant impact on the value of Intellectual Property (IP) at Flo. This is a highly visible role at Flo and reports to the Head of Data Science.
What you'll do/ The main responsibilities 
Solve difficult, non-routine analysis problems.
Frame the problems, de-risk the execution, present the results and learn from failures.
Develop comprehensive knowledge about data structures and metrics, advocating for changes for product development.
Evangelize ML across Flo.
Maintain the collaborative relationship with product teams and broader stakeholders.
Basic Qualifications/ Requirements 
5+ years of relevant experience in working on machine learning problems.
Demonstrated experience in machine learning, deep learning, or related fields.
Solid understanding of the ML fundamentals.
Broad interest in prototyping, storytelling, data journalism and alike.
Experience in wrapping research in dollars and communicating its value with executives.
Strong academic background, research publications.
MS in math, physics, computer science, engineering or a closely related field.
The ability to communicate complex ideas effectively with technical and non-technical team members alike.
Preferred Qualifications/ Preferred Skills and qualification
PhD in math, physics, computer science, engineering or a closely related field.
Experience at the tier 1 product company or related experience working within the product or research organization.
Experience with the ML adoption in regulated industries (finance, health).
Experience with the health domain.