Full Time
Applications have closed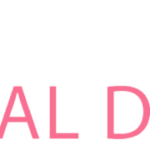 Website saral_designs Saral Designs
Providing a holistic solution to bring a systems change in the women's health sector.
This role is only for those who are focused, organized and great at multitasking. You will be
responsible to handle end to end Logistics for a fast growing social enterprise.
Saral Designs has developed the world's first automatic and compact ultra-thin sanitary napkin
making machine – Swachh. With local production and distribution at a decentralized scale using
Swachh, several local manufacturers can produce sanitary napkins at low cost, closer to the
consumer increasing last mile access.
Your role is to support our production partners with raw material supply chain, finished good buy
back and  to ensure seamless logistical supply at our decentralized units which will help us solve the
problem of menstrual hygiene in this country.
Roles & Responsibilities:
Plan and implement the overall supply chain strategy.
Inventory Management, physical stock taking, order planning.
Vendor follow up and timely availability of material.
Able to negotiate with raw material vendors and foster strong relationships .
Managing Store Operations for better utilization of space, time and money.
Preparing invoices, delivery challans, E-way bills.
Negotiating with transporters for better pricing, and supervising loading unloading activities.
Timely dispatches and shipment tracking.
Minimizing losses during transportation.
Develop and manage systems for seamless backend execution of Operations in different geographies.
Requirements:
Prior experience of 1-2 years in handling Logistics and Supply Chain and multiple teams, preferably in feminine/infant hygiene industry.
Start-up attitude: quick execution, self-drive and willingness to work long hours.
Ability to work with Excel, Operations management software.
Strong written and verbal communication skills, able to deliver clear, concise information to partners, clients and team with a strong ability to multitask.
Sense of ownership and pride in your performance and its impact on company's success
Critical thinker and problem-solving skills.
Team player.
MBA in Operations/Logistics , or similar relevant field.