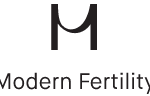 Website Modern Fertility
Want kids one day?
Modern Fertility is looking for our first Analytics hire to join us on our mission to make personalized fertility information more accessible, earlier in life. As the first person in this role, you will have the opportunity to directly impact the way we interact with and think about data and develop metrics, analytical approaches, and reporting mechanisms that will guide the strategy and future growth of our business. We have a strong data-centric culture that will enable your work to deeply influence all aspects of our business and shape our product and marketing direction. Your team will look to you for strategic guidance, far beyond executing analysis, as you'll be guiding our company's analytics process and best practices of using data to grow our business and ultimately empower our users and their fertility journeys. The ideal candidate is highly collaborative, self-motivated, detail-oriented and can easily help others understand and draw insights from complicated data. This role will report to the Head of Growth & Marketing and collaborate closely with Growth, Product, Lifecycle, Finance stakeholders.
What you'll do:
Interpret and communicate results and insights with multiple teams. Develop, champion and own reports and internal dashboards to provide relevant insights and drive decisions as we grow and scale.
Partner closely with marketing, product, and engineering to guide roadmap prioritization using data and measure the success of initiatives.
 Help guide the vision for our analytics roadmap including data pipeline, instrumentation, backend data structures, and analytics tools.
Develop an analytics framework for what metrics, data views, and experiment designs are most important to evaluate performance and guide regular business decisions.
Build a deep data-driven understanding of our customers and their journeys through our various marketing channels, touch points, and product experiences.
Lead deep-dive analyses to uncover new insights or diagnose performance on a project basis.
Support all cross-functional partners for end-to-end analysis (from requirements gathering, to data extraction and processing, to modeling and analysis, to ongoing follow up and presentation).
What gets us excited:
3+ years experience working in growth or product analytics. Experience at a DTC or e-commerce company is a plus.
Proficiency in SQL, Google Analytics, and Excel,
Experience with reporting and visualization tools such as Looker, Tableau, Metabase, etc.
Can't resist nerding out with our engineering team on things like data pipelines, instrumentation, and analytics tools.
Excellent communication skills.
Ability to thrive in a fast-paced, high-growth environment.
Eagerness to take on new challenges and learn new things through great perseverance and an iron-clad work ethic.
Welcoming of feedback and love to learn. You get energy from working closely with a team.
Passion about making reproductive health information more accessible for people everywhere.
About Us
Modern Fertility is a reproductive health company making personalized fertility information more accessible. We provide fertility hormone essentials, from at-home tests to digital tools and an online community, for anyone with ovaries — whether you're trying for kids or not. Everything we develop is designed to give you more agency over your reproductive health, so you can own the decisions impacting your body and your future (whatever those decisions might be).
We've raised $22 million from Forerunner Ventures, Maveron, Union Square Ventures, First Round Capital, Box Group, #Angels and Y Combinator. We believe in hard work and good people–and we know that if you have them both–you can do things that make the world a better place.
At Modern Fertility, we believe that our diverse perspectives are our biggest strengths — and that embracing them will create real change in reproductive health. As an equal opportunity employer, we are committed to building an inclusive environment where you can be you.
If this resonates with you and you like making things that make a difference (and having fun doing it) we'd love to chat!