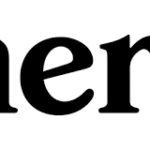 Healthcare should be as easy as self-care. Sex, skin, and hair solutions — on your terms.
Hims & Hers Health, Inc. (better known as Hims & Hers) is a multi-specialty telehealth platform building a virtual front door to the healthcare system. Hims & Hers connects consumers to licensed healthcare professionals, enabling people to access high-quality medical care—from wherever is most convenient—for numerous conditions related to primary care, mental health, sexual health, skincare, and more. Launched in November 2017, the platform also offers thoughtfully created and curated health and wellness products. With products and services available across all 50 states and Washington, D.C., Hims & Hers' mission is to make it easier for all Americans to access affordable care and treatment for conditions that impact their daily lives. In January 2021, the company was listed on the NYSE at an initial valuation of $1.6 billion and is traded under the ticker symbol "HIMS". To learn more about our brand and offerings, you can visit forhims.com and forhers.com.
The Equity Senior Lead will serve as a key team member in the Accounting Operations team, administering all accounting work streams associated with our equity programs, including but not limited to equity reconciliations for grants and participants, reconciliations with transfer agent and broker, stock-based compensation reconciliations, equity tax reporting and related tax reconciliations, reconciliations associated with ESPP program.  This role will be a lead accounting expert for all equity systems (Certent, Fidelity, Continental).  This role partners extensively with the members of the Human Resources and Legal teams. The ideal candidate must have a strong accounting background, be comfortable and have confidence with navigating through equity plans, including RSUs, stock options and ESPP etc. They must also have strong communication and writing skills, be attentive to details, and be able to prioritize and manage multiple tasks simultaneously.
Responsibilities: 
Manage accounting for equity transactions, including stock-based compensation expense and ESPP program, including recording journal entries and preparing balance sheet reconciliations for equity related accounts
Manage all reconciliations associated with new grants, including preparation of listing for Board of Directors, preparation of templates for equity system set up and detailed reconciliations of system output against BOD approved listing
Manage reconciliations of participant data between equity and payroll systems, including validating accuracy of new hires, terminations, compensation and tax information
Manage reconciliation of records within equity related systems, such as the Fidelity broker system, Certent plan administration system, Continental transfer agent system, etc.
Manage reconciliation of Fidelity equity exercises, ensuring accuracy within equity related systems, as well as reconciliation with bank transactions and recording exercises in the general ledger
Support payroll team with RSU quarterly release activity through our equity (Certent) and payroll system (Paylocity) and subsequent reconciliation to ensure accuracy within equity related systems
Administer calculations for ESPP program
Support the external reporting needs by preparing the equity footnote and Statement of Shareholders' Equity
Manage year-end tax reportings and reconciliations for all equity transactions, including Form 1099s and 3921s
Reconcile equity transactions for Section 16 officers
Manage share count rollforward for the basic and diluted earnings-per-share calculation
Assist with audit PBCs for all equity-related accounts and processes
Support the execution of our SOX program as it pertains to equity-related controls and procedures
Partner closely with External Reporting, Human Resources and Legal team on all equity processes
Experience & Skills: 
A Bachelor's Degree in Accounting or equivalent
3+ years of experience required
Top level critical thinking and analytical skills
Detail-oriented and exceptionally organized
Strong verbal and written communication skills
Ability to think through complex problems, determine proper processes, and derive accounting conclusions and present results to the team
Able to multi-task, prioritize, and manage projects/tasks in a fast-paced environment
Ability to be a team player, and ability to work well in remote work environments
Preferred Experience & Skills:
Big 4 experience and/or public company experience preferred
System-savvy with direct experience auditing or working with equity systems preferred