Full Time
Applications have closed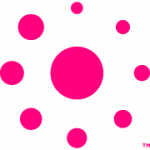 Website Babyscripts Babyscripts
Rethinking prenatal and postpartum care since 2014. #BetterPregnancies
Babyscripts is looking for a data-driven marketer who's adept with the technical programming side, craves running analytics, and has a creative bend to build and optimize the Babyscripts brand and website.
There's a certain elegance to a well-integrated technology-based marketing-sales pipeline, from awareness all the way to closed deals and we need someone who won't stop until that elegance is achieved. Ideal candidate thrives in a fast-paced environment where you're asked to juggle competing priorities and you take pleasure in delivering these priorities against all expectations. In the comparison of good idea vs proven idea, you prefer to just do it to prove that it can be done instead of just talk.
As a Digital Marketing Analyst you will research, identify and implement ways to build our digital brand, acquire new customers, and retain existing customers. To be successful in this role, you should have experience with managing website content and performance, tracking marketing campaigns across a multitude of marketing channels and be comfortable with processing and analyzing marketing data to recommend and implement improvements.
About Babyscripts
Babyscripts exists to solve the problems generated from the critical shortage of obstetrical providers in the U.S. Babyscripts was founded six years ago to rethink the delivery of pregnancy care through the power of technology and remote patient monitoring. Babyscripts offers comprehensive virtual maternity care that, through managing various levels of risk, addresses an outdated model for pregnancy care that has not moved the needle in decreasing maternal morbidity and mortality; an inability to address social determinants of health; and now the critical need to transition care outside of the clinic due to Covid-19. The company's solution for virtual maternity care manages the various risk-levels of your maternal health population to address some of the largest drivers of costs and complications in perinatal care.
Babyscripts' three-tiered approach to virtual maternity care allows providers to deliver risk-specific care to pregnant mothers at any time, in any place. The first tier consists of a digital education layer delivered via a mobile app, with daily gestational-age and practice-specific, customizable content extending through one year postpartum to engage and empower pregnant mothers through trusted resources. The second tier enables remote management of pregnant patients through the addition of remote monitoring. Dependent on risk, patients are provided with internet-enabled medical devices (like a bluetooth-enabled blood pressure cuff) to monitor for elevated risk, alerting the provider through a unique trigger alert system to enable risk management and intervention. This smart end-to-end management of patients enables the provider to transition care outside of the clinic and address problems of access, allowing them to automate a majority of their patient care while more effectively allocating time and resources to higher risk patients. The third tier brings the insurer into the equation in a unique collaboration between care team and payer, solving some of the structural issues of care coordination and access to care, improving outcomes while reducing cost.
Key Responsibilities
Migrate, maintain, and update marketing website onto CMS platform.
Leverage analytics, experimentation, and data-driven decision making to drive website optimization efforts.
Identify growth opportunities in core areas such as site infrastructure, keyword selection, or on-page factors optimization (SEO).
Integrate with third party trackers like Google Analytics, HubSpot Analytics, and Salesforce to report on visitor behavior with digital assets and website content.
Automate process for inbound website requests and follow up.
Partner and collaborate with various teams including sales, marketing, product, customer success and third-party partners to conceive strategies to increase conversion, advance self-service adoption and improve current customer retention rates.
Work with fellow Marketing team members to strategize on new content development based on data analysis.
Leverage marketing automation tools to perform campaign analysis. Use results to determine ROI, make improvements and establish best practices for future campaigns.
Conduct competitive research and analyze benchmarking data.
Run reports and develop dashboards in CRM to better understand sales funnel and customer intent.
Proactively identify gaps and opportunities for marketing teams to automate processes and use data to eventually drive revenue.
Assess and recommend paid digital advertisements/campaigns.
Lead projects from concept to completion in results-oriented manner.
Work on multiple time-sensitive projects simultaneously with little supervision.
Possess a diligent attention to detail and strong technical intuition and the ability to set and manage expectations.
Desired Skills and Qualifications
Bachelor's degree in a business-related or quantitative field (such as business/data analytics, statistics, or mathematics), ideally with some emphasis on marketing or quantitative discipline.
3+ years of work experience as a Marketing Analyst, Business Analyst or similar role.
Expertise in HTML/CSS/JavaScript, Google Analytics, Google AdWords.
Experience with HubSpot, Salesforce, Joomla, WordPress, and other CMS systems.
In-depth understanding of SEO and site-optimization practices.
Graphic design experience highly recommended.
Ability to synthesize and summarize complex analytical issues, highlighting implications for the business.
Excellent written and oral communication skills.
Logistics
The candidate must be able to successfully work remotely. The candidate must have experience designing and establishing a productive, efficient, and balanced WFH routine as not to detrimentally affect either professional outcomes or personal life.
As needed, the candidate will be required to travel to client sites for sales and account management activities.
Occasionally, the candidate is required to attend in-person meetings, sessions, workshops, and other events with members of his/her team or with customers or vendors.
Currently, the Babyscripts Executive Team is located in the DC Metro area. Attendance to any non virtual office and company events in the DC area will be required.
Note: During the COVID crisis, we have taken an entirely virtual approach to sales and customer relations for safety reasons, this is likely to continue for a majority of 2021.