Full Time
Applications have closed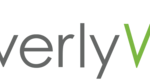 Website everly_well Everlywell
Everlywell makes lab testing easy and convenient with at-home collection and digital results in days.
Everlywell is a consumer-initiated at-home laboratory testing company with easy-to-read and actionable results. We are at the forefront of personalized health, transforming the $25B lab testing industry. Everlywell is growing rapidly and we are looking for exceptional talent to join our team. We move at a fast pace to solve problems quickly so that our customers have a rewarding experience. If this sounds like your type of environment, we are eager to speak to you! 
We're hiring a Data Architect to own our data warehouse strategy.
At Everly Health you'll work closely with our engineering/analytics team to design, build, optimize and maintain a modern data warehouse.  You will play a key role in supporting timely, accurate, and consistent metrics and reporting to drive decisions across the company.
What You'll Do:
Architect and build data warehouses using a modern cloud architecture
Ensure the data is reliable and can be used to make business decisions
Make an amazing data warehouse architecture that scales and is straightforward to use
Have experience with Snowflake, Redshift, or similar
Have hands-on experience with PostgreSQL and SQL Server
Have experience with reporting tools like SSRS or similar
Have experience with Data Warehousing architecture and ETL/ELT
Hands on experience with performance tuning
Be hands-on with AWS. Will work in and out of AWS. Experience around Data Lake Concepts / Commonly used AWS Services (EC2/ECS, Lambdas, Step functions, S3, IAM, Athena, AWS Glue) is highly desired
Design big data batch processing /near real time analytics
Who You Are:
Data modeling tools Erwin
Experience with Terraform
Experience with Looker or Tableau
Bachelor's degree or higher in CS, applied statistics, economics, math or similar
5-7 years experience as a Data Architect, Data Scientist, Data Analyst or similar
Thrives while leading in a fast paced, regularly changing environment. You turn chaos into order. People look to you for guidance in times of turmoil.
Is most comfortable when there's too much to do. You aren't easily overwhelmed and you prioritize tasks naturally. You're not afraid to focus on one thing at a time when it's needed.
Has high dynamic range. You are able to see the big picture but comfortable diving deep into the details. You're not above rolling up your sleeves and doing the grunt work.
Loves great products. You are excited by thoughtful design and you appreciate attention to detail and fine craft.
Shows confidence AND humility. You're able to make fast decisions with the wisdom to change course as soon as it's needed.
Is able to collaborate with a diverse group of individuals without drama. You naturally communicate context and you demonstrate strong reasoning behind decisions.
You'll Love Working Here:
· Venture backed by top-tier firms
· The opportunity ahead knows no bounds
· Open vacation policy
· Employee discounts
· Paid parental leave
· Health benefits
· 401(k)