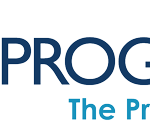 Website Sera Prognostics
Sera Prognostics is dedicated to improve the lives of women and babies through individualized prenatal care.
Located on the edge of the beautiful Wasatch Mountains, Sera Prognostics, Inc. is a women's health diagnostics company dedicated to improving the health of babies and mothers. We are a growing company tasked with becoming a global leader in high-value women's health diagnostics, delivering pivotal information to physicians that will improve health and improve the economics of healthcare delivery. According to Sera's CEO, employees here must possess three qualities to be successful: 1) the individual must be passionate and dedicated to changing the world; 2) they must be smart and work smart, and 3) they must have absolute integrity. If this is you, we urge you to keep reading!
We are seeking an experienced Customer Support Specialist to join our growing company. As the Customer Support Specialist, you will establish and strengthen positive and productive relationships with health care providers, payers, institutions, ASOs, patients, etc., and Sera Prognostics' cross-functional teams while providing best-practice customer service to both internal and external customers.
This position is responsible for partnering with colleagues to set up new accounts and train, onboard, and/or support health care providers and their teams. The customer support specialist will answer patient inquiries and collaborate with commercial partners, providing exceptional customer service in resolving matters to ensure the timely and efficient delivery of our PreTRM® Test result.
This position will partner with Sera's clinical laboratory accessioning team to troubleshoot and resolve sample issues to ensure patient PreTRM Test reports are fully completed and sent to health care providers in an accurate and timely manner while adhering to all established processes and regulatory guidelines.
MINIMUM QUALIFICATIONS:
Bachelor's degree or comparable work experience.
Experience working in high-volume sales and/or customer service environments with strong service skills.
Excellent verbal and written communication skills.
Self-motivator.
Innovative problem-solver.
Strong attention to detail.
Demonstrates solid judgment skills.
Exhibits strong interpersonal skills.
Ability to multi-task while maintaining a high-quality standard of work.
Working knowledge of basic computer software, e.g. Microsoft Office, CRM (e.g Salesforce), ACD, etc.
A PARTICULARLY SUCCESSFUL CANDIDATE WILL ALSO POSSESS THE FOLLOWING:
Prior experience working in a healthcare setting.
Prior B2B and/or B2C sales experience.
Bilingual in Spanish a plus.
BENEFITS FOR FULL-TIME EMPLOYEES:
The starting salary range for this position is $22.50-$27.50/hr depending on experience with an excellent benefits package featuring an 85% to 95% premium paid healthcare plan, 13 paid holidays, three weeks of paid time off, employee stock options, and more!