Full Time
Applications have closed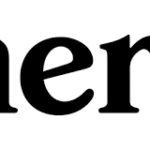 Healthcare should be as easy as self-care. Sex, skin, and hair solutions — on your terms.
Hims & Hers Health, Inc. (better known as Hims & Hers) is a multi-specialty telehealth platform building a virtual front door to the healthcare system. Hims & Hers connects consumers to licensed healthcare professionals, enabling people to access high-quality medical care—from wherever is most convenient—for numerous conditions related to primary care, mental health, sexual health, skincare, and more. Launched in November 2017, the platform also offers thoughtfully created and curated health and wellness products. With products and services available across all 50 states and Washington, D.C., Hims & Hers' mission is to make it easier for all Americans to access affordable care and treatment for conditions that impact their daily lives. In January 2021, the company was listed on the NYSE at an initial valuation of $1.6 billion and is traded under the ticker symbol "HIMS". To learn more about our brand and offerings, you can visit forhims.com and forhers.com.
You'll be a good match for the role on our customer experience team if you're excited by a small team taking on large incumbents, and doing everything it takes to win the trust of our customers. We're a fun team with serious drive and are looking for someone to dive in and join the hustle.
Note: candidates must be located in the Columbus, OH area. While the role will start out as remote, there is a possibility that, when it is safe to do so, the team will resume daily office attendance at our space in the Columbus area. Ample advanced notice will also be given. Weekend availability required.
 Responsibilities:
Ability to work non-standard business hours, including weekends & holidays
Lead, coach, and develop a team of 8-12 CX agents to deliver excellent customer service through coaching, monitoring performance, and providing feedback
Execute day-to-day business management duties including real-time workflows, scheduling, shift approvals, reporting and QA
Support the resolution of escalated customer issues, escalate when appropriate, and report on trending issues
Lead impactful team meetings centered around the customer and agent experience
Seek out information to identify gaps and drive continuous performance improvement from your team as a whole and your individual agents
Work collaboratively with other members of the leadership team to foster a team environment where people want to work
Support product launches by providing feedback and assisting with various stages of testing
Experience and Skills:
3+ years experience in a dynamic, customer-focused environment
2+ years of experience leading, coaching, developing, and motivating teams
Omni-channel contact center experience strongly preferred
Extensive experience with multi-faceted, personalized customer support delivery with high expectations for customer satisfaction
Experience managing teams both in-person and remotely is highly preferred
Experience with Zendesk highly preferred
Demonstrated ability to learn quickly and to teach others to work proficiently across multiple systems and platforms
Demonstrated ability to solve problems analytically
Exceptional communication skills across all channels is required
Effective time manager who has the ability to coach others to work more effectively
Strong planning, organizational and time management skills and manage/adapt to changing priorities easily
Self-starter mindset who also thrives when collaborating with working teams
Strong intrinsic commitment to giving and receiving feedback to/from peers, cross-functional team members, and your direct manager
Experience working at omni-channel call center, preferably within a DTC space