Full Time
Applications have closed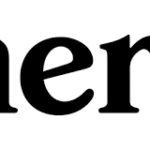 Healthcare should be as easy as self-care. Sex, skin, and hair solutions — on your terms.
Hims & Hers Health, Inc. (better known as Hims & Hers) is a multi-specialty telehealth platform building a virtual front door to the healthcare system. Hims & Hers connects consumers to licensed healthcare professionals, enabling people to access high-quality medical care—from wherever is most convenient—for numerous conditions related to primary care, mental health, sexual health, skincare, and more. Launched in November 2017, the platform also offers thoughtfully created and curated health and wellness products. With products and services available across all 50 states and Washington, D.C., Hims & Hers' mission is to make it easier for all Americans to access affordable care and treatment for conditions that impact their daily lives. In January 2021, the company was listed on the NYSE at an initial valuation of $1.6 billion and is traded under the ticker symbol "HIMS". To learn more about our brand and offerings, you can visit forhims.com and forhers.com.
You'll be a good match for the role on our customer support team if you're excited by a small team taking on large incumbents, and doing everything it takes to win the trust of our customers. We're a fun team with serious drive and are looking for someone to dive in and join the hustle.
Candidates must be located in the Columbus area. While the role will start out as remote, there is a possibility that, when it is safe to do so, the team will resume daily office attendance at our space in the Columbus area. Ample advanced notice will also be given.
Weekend availability highly preferred
 Responsibilities:
Respond to customer inquiries across email, phone, chat, social media and proprietary messaging systems with excellent tone, grammar and spelling for written communications
Resolve issues in a personalized, accurate and timely manner
Build long-term relationships with our customers by offering advice related to products and services
Become an expert in all things hims & hers products and offerings and maintain up-to-date knowledge in a fast-changing environment
Complete trainings and up-trainings as-needed
Maintain highest level of discretion when dealing with customer issues
Strive to meet and exceed structured performance targets
Report on customer trends and feedback
Complete occasional overtime when needed by the business to maintain SLAs
Experience and Skills:
Entry level applicants welcome!
Ability to balance attention to detail with efficient execution in a fast-paced environment
Excellent problem solving and communication skills with a high attention to detail and quality
Experience working in multiple systems and successfully navigating multiple sources of information
Possesses a customer-first, eager-to-help approach
Ability to demonstrate strong writing skills, spelling and grammar
Willing and able to work autonomously in a remote setting and able to stay proactively engaged with the wider team