Full Time
Applications have closed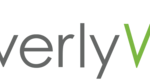 Website everly_well Everlywell
Everlywell makes lab testing easy and convenient with at-home collection and digital results in days.
Everlywell is a consumer-initiated at-home laboratory testing company with easy-to-read and actionable results. We are at the forefront of personalized health, transforming the $25B lab testing industry. Everlywell is growing rapidly and we are looking for exceptional talent to join our team. We move at a fast pace to solve problems quickly so that our customers have a rewarding experience. If this sounds like your type of environment, we are eager to speak to you! 
ROLE SUMMARY
The role of the corporate learning and development manager is to fundamentally assist in Everly Health's success by coaching and developing its people on competencies and skills that are universally required across the entire organization. The  L&D manager will be expected to create programs for all employees, from initial onboarding, in place job effectiveness to leadership programs for senior executives.
Designed with leadership, management, business and personal progression and best practice in mind, the intention is to expand on the talents and skills across all employees at all levels within our organization.
Knowledge of the company, its clients and business strategy are all key, as these will be taken into consideration when establishing the training and performance programs.
What You'll Do:
Develop a strong understanding of individual, departmental, and organizational development needs and goals to effectively create a training strategy for the company
Gain a full working knowledge of each business unit to work alongside leaders to design effective training programs
Own the end to end performance management system, employee, professional and career development process in order to maximize the utilization of Everly Health talent
Develop and own Talent Assessment, Succession Planning and long term organizational human capability planning
Deliberately design learning programs that improve the overall ability of the company to lead, innovate, manage, communicate and function as a team.  All activities should serve to the EH vision and mission and reflect our core values as a company.
Partner with other parts of the People Team including recruiting, HR, Inclusion & Accountability and Employee Culture and Experience to develop holistic approaches to augmenting the employee experience, improve engagement and effectively reduce voluntary turnover.
Adopt a blended approach of training techniques including classroom sessions, coaching, e-learning, workshops, job shadowing etc
Collaborate with managers to develop their team members through career pathing and the creation of career ladders and building organizational capabilities and competencies
Partner with all other areas in HR as needed such as; recruitment, onboarding, diversity equity and inclusion, internal team training
Manage the learning and professional development budget for the organization and source cost effective solutions
Who You Are:
5+ years' experience of working on a L&D Manager, Training Manager or other relevant position with documented, demonstrated experience improving an organization's readiness and human capabilities
Bachelor's degree in related adult education or core business field
Masters degree desired if applied to adult learning setting
Excellent project management and budgeting skills
Good knowledge of e-learning platforms and practices and ability to build and launch technology enabled programs
Track record of management development and a variety of training and development techniques
Excellent communication and interpersonal skills
Confident presenter and public speaker
Creative thinker with the ability to work on own initiative
Strong organizational skills with business-oriented thinking
You'll Love Working Here:
· Venture backed by top-tier firms
· The opportunity ahead knows no bounds
· Open vacation policy
· Employee discounts
· Paid parental leave
· Health benefits
· 401(k)