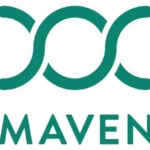 Website mavenclinic Maven
Changing the health of the world—one woman, one family at a time.
Maven is the largest virtual clinic for women's and family health, offering continuous, holistic care for fertility, pregnancy and parenting. Maven's award-winning digital programs are trusted by leading employers and health plans to reduce costs and drive better health outcomes for both parents and children. Founded in 2014 by CEO Kate Ryder, Maven has supported more than 10 million women and families to date. Maven has raised more than $200 million in funding from leading investors including Sequoia, Oak HC/FT, Dragoneer Investment Group and Lux Capital.
Recent awards include:
FORTUNE Best Place to Work in Health Care (2021)
FORTUNE Best Place to Work in New York (2021)
PARENTS@WORK Best Places to Work for Parents (2021)
ROCK HEALTH Disruptive Founder of the Year (2021)
GREAT PLACE TO WORK Certified (2021)
FAST COMPANY #1 Most Innovative Company in Health (2020)
CB INSIGHTS Digital Health 150 (2020)
NTERBRAND Breakthrough Brand (2020)
About the Role: Maven is looking to hire a Contracts Paralegal to support our Legal Team. This individual will be involved in reviewing and managing a variety of client and vendor contracts, as well as supporting ad-hoc legal projects. This role will support the rest of the Legal Team in advancing Maven's initiatives and mission. To be successful in this role you will have a diverse set of skills, including strong organization and time management skills, attention to detail, crisp communication skills and a willingness to learn and grow.
Responsibilities
Review NDAs (third-party forms & redlines to Maven's form)
Review vendor agreements (gradually moving from simple to complex, e.g. Media Insertion Orders & Order Forms, Letter Agreements, Subscription Agreements, SOWs, MSAs, etc.)
Review client forms / policies (e.g. Corporate Info, Conflict of Interest, Code of Ethics)
CSC (registered agent) filing management for Maven & provider groups
Reconcile and update the Legal Request Form and Tracking Sheet
Deliver address change notifications
Manage contract execution process (e.g. signature requests, tracking, filing)
Provide general administrative assistance (e.g. scheduling, printing, mailing, etc.)
Support ad-hoc requests and projects
Skills and Qualifications:
Bachelor's degree (paralegal degree not required but welcomed)
3+ years of relevant experience preferred, ideally in legal operations at a high-growth health or tech company or in a health practice at a law firm
Prior exposure to legal documents, concepts and workflows (ideally prior negotiating or contract review experience)
Experience working cross-functionally
Tech savvy and proficient with technology applications, including experience managing contract management tools such as Ironclad
Solid time management and problem-solving skills, including the ability to think quickly and be resourceful
Strong written, presentation, organization and communication skills
At Maven we believe that a diverse set of backgrounds and experiences enrich our teams and allow us to achieve above and beyond our goals. If you do not have experience in all of the areas detailed above, we hope that you will share your unique background with us in your application and how it can be additive to our teams.
Benefits & Perks: 
Maven employees are united in their quest to improve the health and well-being of women and their families in our community. We seek to empower all of our team members to fulfill that mission and reach their full potential regardless of function, geography or experience level. That's why we invest in our employees, who are our most important asset in achieving our mission. To that end, we offer:
Choice of great medical, dental, and vision insurance plan options, including a plan for which the premium for Mavens is 100% covered by Maven
Access to the Maven platform service and free Maven appointments for Mavens and generous credits for family & friends
Free One Medical membership
401(k) plan
Unlimited paid time off
Monthly stipend for your choice of wellness benefits
Weekly stipend for a *free* lunch
One-time stipend to enhance your work from home experience (We will be working remotely until sometime next year!)
A variety of virtual team events such as musical performances, game nights & happy hours
12 weeks parental leave and 2 weeks flexible time upon return
Annual professional development stipend
1 month paid sabbatical after 5 years