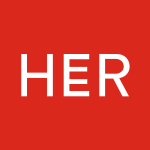 Website HerSocialApp Her
HER is here to connect women and queer people. A travel buddy, a friend in a new city, your ride or die, or love for life. Be yourself. Find HER
ABOUT THE JOB
As the Content & Marketing Manager, you will be a vital part of HER's growth over the coming years. Building out our voice, reach and team to increase how people hear of and think of HER.
HER is the world's largest platform for queer women, nonbinary, trans and gender non-conforming folks. Our Marketing team leads the growth of our audience and platform, so has huge responsibility for the strategy, P&L and roadmaps for all our channels and growth. Our users make this community what it is and we are looking for a leader to position HER in the market as the leading space where queers come to connect.
YOU ARE THE RIGHT CANDIDATE IF:
The Content Marketing Manager's job is to make content the key driver of credibility and loyalty for our business. You will identify, create, and manage the content that gets shared the most and drives people to our platform.
You have the community awareness and creative intuition to find the storylines in our raw customer experience, and to identify the channels and hooks that resonate with our audiences
You are always searching for new content formats, sources, partners, influencers, and distribution
You are agile and results-oriented, with the ability to get things done in an entrepreneurial and cross-functional environment
SPECIFIC RESPONSIBILITIES
Develop a deep understanding of our customers' interests, and a map of their attention
Use your insights to conceive content verticals — including but not limited to trends, case studies, "how to", dating guides, and customer stories — that grab customers' attention
Manage the content verticals through sourcing of raw material, ideation, and delivery, working closely with freelancers on production and with growth on distribution and measurement
In addition, this role owns our organic social channels, and will use our social presence to build awareness and credibility of our brand
SKILLS AND QUALIFICATIONS
Proven track record as a storyteller and editor. Experience to uplevel our insights storytelling
Experience attracting and building relationships with audiences over time through engaging content in digital channels, including social media, blogs, podcasts, and onsite
Experience communicating with senior executives across multiple functional areas
Experience influencing cross-functional teams and leaders
Experience with quantitative approaches to targeting and measurement
Experience managing and leading small teams
BACKGROUND
HER is the world's largest community for queer women, non-binary, trans and gender non-conforming people. We're a remote team that's looking for smart and driven people who care deeply about the LGBTQ+ community to help us grow.
HER is committed to creating a diverse environment and is proud to be an equal opportunity employer. All qualified applicants will receive consideration for employment without regard to race, color, religion, gender, gender identity or expression, sexual orientation, national origin, genetics, disability, age, or veteran status
To apply for this job please visit angel.co.