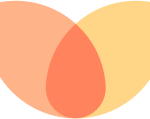 Website https://twitter.com/meet_cocoon Cocoon
Employee leave made easy
🚀 Build the future of employee leave
We're tackling the complex world of employee leave. Today, it's fascinating and baffling how complicated the process is: going on leave (be it parental, medical, bereavement, or for any other reason) means talking to reps and wading through a mountain of government and insurance claims just to get your time off and income in moments when you're the most stressed and busy. We talked to hundreds of employees and employers who had nightmare stories to tell, and wondered to ourselves why nobody had solved this yet.
Our mission is to take the work out of leave — removing all of the friction that exists today for both employees and employers — and be the #1 advocate for folks going through the process. It's a really exciting space, and we're moving incredibly fast on both product and user momentum.
Excited about taking the most frustrating insurance, banking, and finance processes out there and making them surprisingly delightful? We'd love to work with you.
💪🏽 What will you do?
As an early member of our support team, you'll be assisting and empowering our users as they go through some of their most life-defining moments. Cocoon's main goal is to support people through some of the hardest and busiest times in their life – how we respond when we're asked for help is just as important as the product itself.
You'll be providing empathetic, expert, white-glove support to our users by being both a coach and a technical guide. You'll respond to user outreach with warmth and accuracy, hop on calls to talk through leave options, and coordinate with HR teams & People leaders who help make it all happen. When difficult situations arise, how you navigate and respond to these challenges will be instrumental – not just for the user, but also the people that care about them
First-time parents will look to you for advice on how to best prepare for their time with their child. Organ donors and caregivers will turn to you when they need to be there for their loved ones. You'll help ensure that people with medical situations are able to get the time they need to rest and recover. Most of all, you'll bring a caring and expert guide through every individual's unique situation, and make sure they feel supported throughout their leave.
Our users will say things like:
I'm so glad you were here to handle this – it would've been so stressful on my own!
I've talked to so many other parents navigating the parental leave process right now; they've all had such a difficult time, and you've made it absolutely seamless. Thank you!
Thank you for your kind words and all the info – all super helpful!
All companies should offer this support to new parents and parents-to-be 😄
Finally, you'll be laying the groundwork for scaling our support team. If you're the kind of person who loves documenting processes and advocating for product improvements almost as much as you care about taking care of people, we want to chat!
⚡️ You'd be a great fit if you are:
A superb verbal & written communicator: You speak & write clearly, concisely, and with empathy. You are able to tailor your communication to a variety of situations, and with a wide range of user and customer personas. You can explain complicated topics while maintaining a friendly tone, and can de-escalate uncomfortable situations with grace.
An advocate for our users: You advocate for users with our internal teams by sharing feedback & insights to our product & engineering teams, as well as to our customer success, sales, and marketing teams. All of this with the goal of continuously improving the experience for all of our users; both the People Operations teams and the employees they care about.
A relationship builder who is comfortable with technical concepts and legal frameworks: You build relationships by approaching people and problems with thought and care. At the same time, you're as comfortable breaking down alphabet soup (PFL, CFRA, FMLA) as you are explaining software.
A creative problem solver: You think creatively about how to make every experience as good as possible – and proactively bring ideas to our product & eng teams.
Dedicated to finding good endings: You enjoy solving problems for and making situations better for people. You seek to understand problems deeply, arrive quickly at well-thought out solutions, and executing on follow-ups.
Excited to develop deep domain & lifecycle expertise: You'll become a trusted advisor on leave regulation, insurance, and the return-to-work journey. You'll become an expert on the leave space – and how to coach people through some of the biggest moments of their lives.
A builder: You'll build the playbooks and processes for how things work, and help set the tone for how we build our team and take care of our people.
📈 On the job:
Here's an outline of what your first few months on the team might look like:
Month 1:
You are comfortable explaining how a parental leave works to others both technically and in casual conversation – over email, phone, and on video.
You feel at ease discussing leave policies with HR professionals from other teams.
You are able to guide parents through the standard lifecycle of a leave, and answer most questions about the interaction of company and state policies.
You easily navigate the Cocoon app, and are familiar with the tools and processes surrounding leave.
Month 2-3:
You confidently navigate the leave space, and are able to walk people through almost any situation surrounding their leave of absence.
You fluidly give advice for parental, medical, caregiver, organ donor, bereavement, and personal leaves of absence over email, phone, and video.
You've begun improving processes and documenting new ones.
You're able to answer most users' inquiries quickly and easily, and are comfortable investigating and resolving more unique or complicated situations.
You partner internally to build educational resources for HR teams, leave takers, or both!
Month 6-12:
You coach users through their leaves as an empathetic expert, and think about how to provide personalized support to our entire user base.
You work with our engineering and product teams to develop features that benefit our users and tools that reduce strain on our team.
You develop playbooks and processes for new situations, and improve procedures as the team and company scales.
You are a trusted advisor for HR teams as they seek answers on how best to take care of their people.
Please reach out through our jobs page if you're interested in joining our team!