Full Time
Applications have closed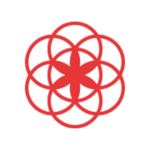 Website https://twitter.com/clue Clue by Biowink GmbH
ABOUT CLUE
Clue helps everyone who menstruates to understand their bodies—and to be empowered by that knowledge. Our vision is to enable women and people with cycles to live in tune with their biology, not in spite of it.
Founded by Ida Tin, Clue is a VC backed startup based in Berlin helping over 13 million people each month get insights into their reproductive health via our Android and iOS Apps. We collaborate with world-leading universities and institutes to advance female health research with our dataset, and deliver essential education about health, periods, and sex via our website, helloclue.com.
THE POSITION
Science is at the heart of what we do, and crucial to the trusting relationship we build with Clue users. The Medical Researcher for Product will be responsible for ensuring the scientific and clinical rigor of our product features and performing the research necessary for product development and updates. In order to accomplish this, they will work cross-functionally, serving as a liaison between the Science, Product and Content Teams.
The Medical Expertise for Product will need a clinical background and experience conducting literature research and writing reports. They should have a passion for female health and a love for staying up-to-date with the latest research and clinical guidelines.
RESPONSIBILITIES
Ensure that the Clue App maintains accuracy and consistency, and meets clinical standards
Compile background research to inform product development and work with the Science Lead for Product and Product Teams to develop and review product features
Uphold the accuracy, credibility, and consistency of all Clue health information in our app and content by managing the continuous medical review and updating of features and content to be in-line with the latest scientific advancements and clinical consensus
Work with Clue's Quality and Regulatory Team to monitor the scientific literature base for manuscripts relevant to post-market surveillance and vigilance activities for product features
Research and compile scientific information to be used in public facing communications about Clue's product features
Evangelize a love for science in everything Clue does
ABOUT YOU
Medical training (MD, DNP, NP, CNM) with a focus on female health and good knowledge of current clinical resources (in the United States and internationally)
Experience working with apps/health tech
Ability to think from a patient / user perspective and incorporate this into all work
Excellent spoken and written English
Experience in literature research and report writing
Experience working on complex projects with multiple stakeholders
BENEFITS
We believe personal growth is essential for professional growth which is why we offer all the standard benefits, plus some that are uniquely Clue.
Care for your body and mind with free weekly yoga, and free on-site coaching
Learn and grow with a personal education budget
Work your way in our child-friendly and dog-friendly office. We'll help with relocation if you're not already in Berlin.
Five weeks of paid vacation each year, a competitive salary, participation in our all-employee option pool, and the option to join the company pension plan.
Flex Fridays: One day off per week where Cluebies can put their health & wellbeing first, stay energized and maintain a sustainable high level of productivity.
Clue is committed to providing an environment of mutual respect, where equal employment opportunities are available to all applicants and team members. Our users are global and multicultural—and we want our team to reflect this. If you need assistance or accommodation due to a disability, please contact us.
For the time being, while there is a risk of Covid-19 infections, Clue operates as a remote-first company.