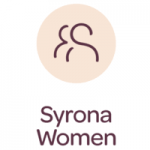 Website SyronaHealth Syrona Health
We're done suffering in silence. How about you?
What we're looking for
Syrona is seeking a talented individual who possesses infinite curiosity. You'll partner with our head of product to create groundbreaking technology. This is an incredible opportunity to make a meaningful impact on the future of Syrona.
Responsibilities
Help guide our overall strategy through design, prototyping, and market research.
Work directly with our head of technology.
Provide regular feedback and support work in an agile format
Resolve support requests on a day-to-day basis.
Partner closely with marketing to communicate brand value.
Balance speed and quality, with a focus on tangible results.
Present your roadmap at weekly check-ins.
Qualifications
5+ years experience as a problem solver
Attention to detail
Excellent communication skills
Deep understanding of technology
Proven record of shipping features on time and on budget
Flexible and focussed on solutions
Organised and self-sufficient
Benefits
Work in a close knit team 🖇
Contribute to the latest and greatest in Healthcare 🏥
Holidays on your terms 🏖
Annual company retreat (Virtual for now) 🥳
About Us
Syrona is building the future of gynaecological and reproductive digital health
We believe that by equipping people with the best tools to solve their own problems, we can tackle the whole world's problems better, together.
We're looking for people who share our passion to improve access to care and democratise the healthcare pathway. If this is you, please do get in touch!
How to Apply
Does this position sound like a good fit? Email us at info@syronawomen.com
Include this role's title in your subject line (it'll help us to sort through the emails).
Send along links that best showcase the relevant things you've built and done.