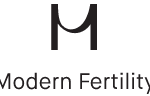 Website Modern Fertility
Want kids one day?
The role
Design sits at the center of everything we do at Modern Fertility. As a designer on our team, you will help shape the most trusted brand in women's health. This is an opportunity to put on every design hat you own (and more) to build a brand that empowers all people with ovaries to make decisions about their health and family planning. As our brand designer, you will help infuse every Modern Fertility touchpoint with design excellence.
The day to day:
As equal parts visual designer and art director, you will shape the visual systems, communications, and brand moments that Modern Fertility presents to the world.
You'll be focused on great design that moves the needle –– stretching and building the Modern Fertility brand to ensure every touchpoint of the customer journey is cohesive, successful, and delightful.
You will work with our marketing, growth, and product teams to create campaigns, landing pages, emails, and social content from concept to detailed design.
As a member of a highly collaborative team, you'll work closely with stakeholders f to concept and execute design work.
What gets us excited:
You have at least 5 years of relevant experience, ideally with both agencies and in-house at early stage startups.
You have excellent visual design craft, with stylistic breadth, attention to detail, and experience across a range of mediums – both digital and physical – and are an expert in creating high quality design work that achieves marketing goals.
You have the ability to deliver simple solutions to complex problems and concepts.
You know the ins and outs of best-in-class communications campaigns and you've got a knack for everything from site design to social content.
You have a killer portfolio with game-changing work that showcases a foundation in typography, hierarchy, illustration, visual design, and art direction (please include a link to your online portfolio).
You are fast. You thrive when cranking out versions and working collaboratively to iterate and refine.
You are skilled with Figma, Sketch, Photoshop, Illustrator, and InDesign.
You welcome feedback, love to learn, and get energy from working closely with a team.
You are an exceptional communicator with strong interpersonal and creative instincts, and the poise to navigate the fast-paced ambiguity of a startup.
You have great perseverance and an iron-clad work ethic. You roll up your sleeves to do whatever needs to be done.
You're passionate about women's health and you want to push it forward by making information more accessible to all people with ovaries.
About us
Modern Fertility is a reproductive health company making personalized fertility information more accessible. We provide fertility hormone essentials, from at-home tests to digital tools and an online community, for anyone with ovaries — whether you're trying for kids or not. Everything we develop is designed to give you more agency over your reproductive health, so you can own the decisions impacting your body and your future (whatever those decisions might be).
We've raised $22 million from Forerunner Ventures, Maveron, Union Square Ventures, First Round Capital, Box Group, #Angels and Y Combinator. We believe in hard work and good people — and we know that if you have them both, you can do things that make the world better place.
At Modern Fertility, we believe that our diverse perspectives are our biggest strengths — and that embracing them will create real change in reproductive health. As an equal opportunity employer, we are committed to building an inclusive environment where you can be you.