Full Time
Applications have closed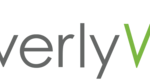 Website everly_well Everlywell
Everlywell makes lab testing easy and convenient with at-home collection and digital results in days.
Everlywell is a consumer-initiated at-home laboratory testing company with easy-to-read and actionable results. We are at the forefront of personalized health, transforming the $25B lab testing industry. Everlywell is growing rapidly and we are looking for exceptional talent to join our team. We move at a fast pace to solve problems quickly so that our customers have a rewarding experience. If this sounds like your type of environment, we are eager to speak to you! 
Job Summary:
In this role, you will be the software architect on our team. You'll be hands on, working directly with both leadership and the engineering team. You are able to look at the direction that your company is going and help you come up with a long-term plan that is going to work. You will be guiding engineers on the team in building high quality, maintainable software that will grow with the company, and spend a good deal of your time writing code. You will help us build one of the best teams and engineering cultures in Austin.
You will be continually challenged but supported to grow as a technical leader.
Technology We Use:
Ruby on Rails, React, GitHub, PostgreSQL, RESTful APIs, Docker/Kubernetes
In the first 3 months as a Software Architect you'll:
Work directly with the CTO and Director of Engineering to flesh out and improve engineering best practices and build the team
Make rapid improvements to our consumer facing and enterprise applications
What You'll Do:
Lead direction of Everlywell platform from a technical perspective
Lead and facilitate decision making during technical planning
Spend some time as an individual contributor directly writing code
Work directly on our consumer facing and enterprise products, testing and iterating on improvements that drive value
Review code and mentor developers on coding practices
Actively participate in the ideation and execution of product roadmap.
Ensure the continuous improvement of engineering and product processes, such as continuous delivery and high quality automated testing
Communicate well across a range of audiences, from a small team to large enterprise customers.
Work independently and solve tough problems with little guidance.
You'll Love Working Here:
· Venture backed by top-tier firms
· The opportunity ahead knows no bounds
· Open vacation policy
· Employee discounts
· Paid parental leave
· Health benefits
· 401(k)