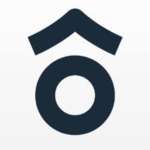 Website Prelude
A Modern Approach to Family.
Description
Position includes individual responsibilities in addition to the supervising of day-to-day clerical activity in the accounts receivable area to ensure that all information for proper billing and collection is accurate, complete and compliant with all Company policies and procedures, regulatory compliance and third party payor standards.
Duties:
·         Plans, supervises, and coordinates all activities of the accounts receivable area regarding billing and collections
·         Coordinates the work flow and ensures deadlines are met with available resources
·         Implements, enforces, and maintains established departmental policies, procedures, and objectives, including the development of controls and review mechanisms to ensure that systems and procedures are effective and being diligently followed
·         Ensures that all electronic claim submission and electronic reimbursement issues are addressed by working with vendors and/or Information System
·         Maintaining required records, reports and files for area and compiling data, information, and/or statistical reports as needed
·         Resolution and follow up of complex billing issues and assistance with special projects as needed.
·         Performs other duties as assigned, and in keeping with our policies, procedures, compliance, standards of patient care and/or initiatives toward continuous improvement at the individual and organizational level
·         Supports and actively participates in initiatives designed to improve individual and organizational performance
Skills/Qualifications:
·         Ability to coordinate and direct work-flow, using existing resources to meet departmental expectations and deadlines
·         Ability to train, motivate and direct subordinates to achieve efficient departmental operations
·         Excellent written and verbal communication skills
·         Thorough knowledge of electronic billing systems, billing requirements, bookkeeping principles and office practices and procedures in the medical environment.
·         Ability to effectively coordinate personal job duties, with the duties/scheduling of others and adapt to changes in a manner that promotes excellent customer service and commitment to the highest quality of care·
Education and Experience:
·         Associates degree in business administration, accounting or related field and 3 years experience in medical office accounts receivable or HS Diploma with 5+ years experience in same.
·         At least one year experience as team leader or supervisor in medical office accounts receivable environment