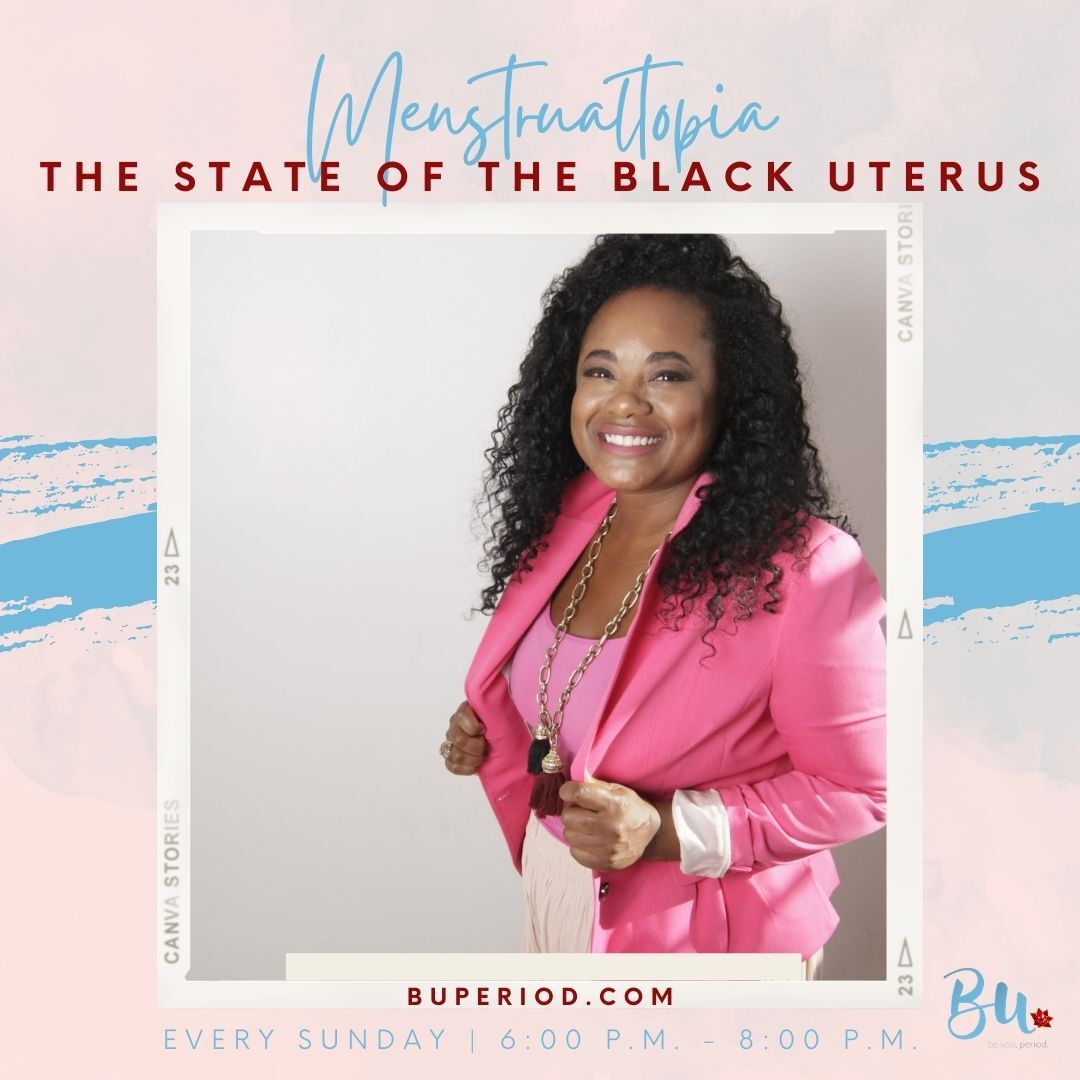 MENSTRUALTOPIA: The State of the Black Uterus Workshop Series – Follow us down the garnet brick road to bridge the gap in menstrual health equity.
115
115 people viewed this event.
Menstrualtopia, a term coined by Jennifer Wise Wolfe, is what we seek to explore, define and apply to the menstrual health experience.
22 fibroids later, Vanessa Siverls became the FoundHer and CEO of not only her own body but also a startup called BUPeriod, a lifestyle brand in femtech, that helps girls, women and all who menstruate to learn, manage and effectively communicate their menstrual health.
One out of three Black in the United States are uterine fibroid carriers. More and more Black and brown women are facing a sobering decision when their menstrual health has been compromised; to keep or not to keep their uterus.
Menstrualtopia is designed to reflect the light at the end of the tunnel of opportunity to become solution-based about our bodies. In this workshop, we will explore the truth about our bodies and how they work and don't work.
Participants will engage and build out their menstrual health pathway from pain to bliss.
Topics Covered:
Black Uterus Statistics
Natural opportunities to reverse period pain points
28-day menstrual health roadmap to period bliss vision board
Nutritional, Emotional, Physical and Spiritual tips to manage menstrual health
How to become the first responder to your menstrual health issues
Reproductive disease overview
Period Product Overview
Period myth busters and fact finders
Upcoming Keynote Speakers
Topics and Guest Speakers announced weekly via @buperiod IG/TW and www.buperiod.com
Previous Speakers for our 2/28/21 event:
Torrian Denise
Paige Y. Jackson
Miyoshi Days
Vanessa Siverls
Future Keynote Speakers:
Beatrice Dixon – The Honey Pot Co.
Crystal Etienne – Ruby Love
Tanika Gray – The White Dress Project
Check back frequently for more speaker announcements!