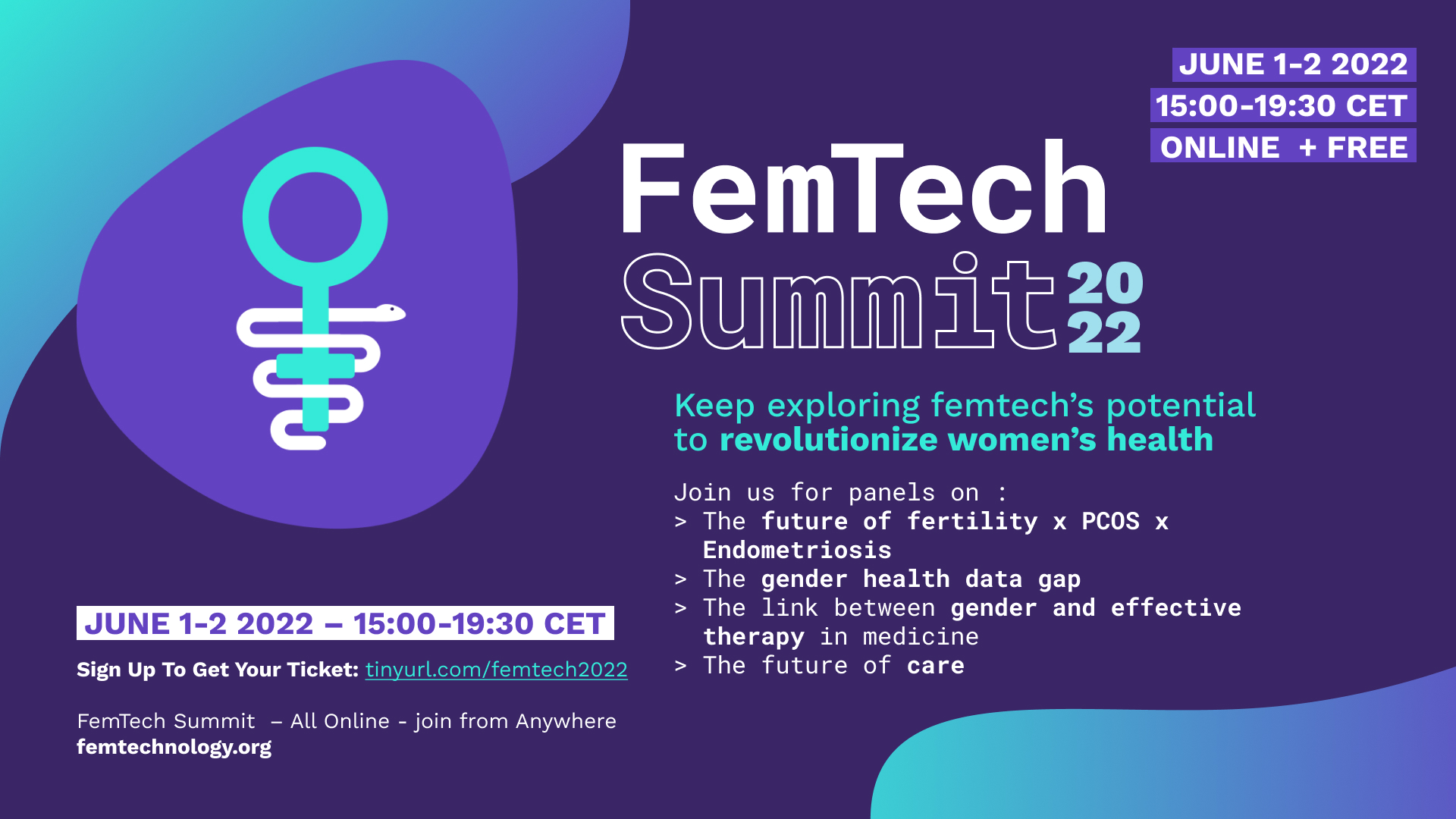 FemTechnology Summit
169
169 people viewed this event.
The FemTechnology Summit (www.femtechnology.org) brings together top FemTech Startups, researchers, doctors, investors and students to provide a 360 perspective of ongoing innovation in women's health. 
Topics will include:
– The link between gender and effective therapy in medicine
– Bridging the missing data gap
– The Future of Care 
– The Future of Fertility (x PCOS x Endometriosis)
– How Gendered Practices in Medicine impact the care patients receive 
– Sex Specific Therapeutics for Chronic Conditions 
– How Male-Centric Medicine Endangers Women 
Attend the FemTechnology Summit to explore FemTech's potential to revolutionise women's health – whether it's an app to reverse autoimmune symptoms (think Sherlock Holmes for autoimmune diseases); an at home test to sequence your vaginal microbiome; cutting-edge research into ovarian ageing, sport routines tailored to your menstrual cycle, remote neo-natal monitoring solutions, the world's first pain relieving tampon or a smart vibrator to understand the link between women's health and their sexual pleasure. 
The online FemTechnology Summit will be fully virtual and accessible to everyone (although there will be in person-local viewing parties – for more information please contact: contact@femtechnology.org).
The Summit is free to attend, although Registration is required.
To register:
tinyurl.com/femtech2022