Full Time
Applications have closed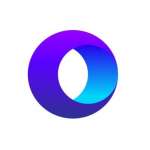 Website OdotSchool O.school
A non-judgmental source for information on sexuality & dating.
O.school is a judgment-free and medically-accurate platform to learn and talk about sex online, powered by high quality content, community, and interactive spaces like live chat, our "orgasm order form" experience, and much more to come. O.school's mission is to help billions of people unlearn shame, heal from sexual trauma, develop skill sets to communicate what they want and don't want, discover new sexual desires, and most of all – own their own desires.
We are a group of people committed to building an inclusive company that represents a variety of lived experiences, perspectives, and skills.
The internet can be a better place. Be part of a team that is committed to changing the world through technology, empathy, and medically accurate sex education.
Job Description
We are looking for creative, talented, customer-focused Designers / Developers with at least 5 years of demonstrable experience in designing usable software for the entire product lifecycle.
You will be responsible for designing and delivering customer experience solutions for O.school's mobile-first web-apps. You will work collaboratively with product owners and other stakeholders to understand key user needs and the product roadmap, in service to business goals and priorities.
We understand that designers come with a diverse set of skills and backgrounds. ‍
Minimum Experience and Skills
Web Development: 5+ years
Web Design: 5+ years
Graphic Design: 5+ years
Proficiency in common design tools like Sketch, Photoshop, Keynote, Illustrator.
HTML/CSS expertise.
Portfolio to demonstrate strategic creative thinking.
Desirable Experience and Skills
Strong communication skills especially around presenting ideas and concepts to cross-functional teams and negotiating trade-offs.
Design examples of functional yet elegant and beautiful experiences.
Experience with a design toolkit to develop: customer experience briefs, personas, site strategies, sitemaps, layouts, wireframes, visual mockups, taxonomies, navigation schematics, user / task analysis, workflows, key screen designs, interaction models, functional templates, high fidelity prototypes, and/or product design architectures.
Experience with formal usability assessment methods.
Education
Degree in user interface design, human factors engineering, human computer interaction, interaction design, information sciences in visual/graphic arts, or comparable experience.
We'd love to hear from you if:
You are passionate about User- Centered Design.
You love solving complex problems with simple, industry-leading user interface design solutions.
You like fast paced, rapid iteration, high volumes of work in a position that is critical to the growth and success of our core product experiences.
You have a solid portfolio that demonstrates thinking and skills in a variety of formats, specifically digital interface design for responsive web.
You are familiar with SEO, version control, and  browser testing.
You've shipped product.
You pay attention to detail.
You share your work-in-progress to get feedback.
You have experiences with bad sex education, a passion for learning about human relationships, curious about the space that can exist between Planned Parenthood and Pornhub, and want to change the way that young people navigate their sexuality online globally.