Full Time
Applications have closed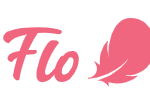 Website flotracker Flo
AI-driven women's health platform. Chosen by 143M women worldwide. Take full control of your health with Flo.
Flo is the most popular health & fitness app globally, used by 190+ million women around the world, with 41 million monthly active users.
At Flo, we've created a unique mobile product to help women put themselves first. Using the power of data science, AI, and the knowledge of 80+ medical experts, Flo supports women during their entire reproductive lives and provides curated cycle and ovulation tracking, personalized health insights, expert tips, and a private community to share questions and concerns.
We are looking for an ambitious Product Marketing Manager to join our new Engagement Marketing function. This is a new and exciting role.
Reporting to the Product Marketing Lead, you will plan and coordinate Go to Market campaigns for our Product and Content launches. These campaigns will span across multiple channels (push, email, app stores, social, etc). You will gather intel on our product and content, build the branding and messaging around the launch and coordinate the delivery of the campaigns.
We're looking for a Marketing Manager who is familiar with storytelling and the power of each marketing channel and is able to orchestrate a campaign accordingly. Comfortable operating in a fast-moving and data driven environment, you'll be a key player contributing to the growth of the company.
This is an extremely cross-functional role and the successful candidate will work closely with Marketing, Product, Design, MarTech, Analytics and other teams. You can build strong partnerships with your stakeholders, negotiate and influence them to deliver the campaigns on schedule.
What you will be doing: 
Own the Marketing calendar and liaise with Product and Content team to maintain high visibility and effective planning
Create campaign briefs
Collaborate with designers and copywriters to build the winning creative assets
Orchestrate campaign delivery and generate insightful campaign reports
Build campaign performance bible to create an actionable campaign playbook
Define and implement a strategy for our localisation efforts
Share the learnings widely within the business to build our marketing expertise
What we expect from you: 
2-4 years product marketing experience
Passionate about delightful user experiences and connected journeys, you advocate for meaningful messaging and seamless execution.
You understand business metrics and funnel optimisation
Storyteller – you have deep empathy for users and are able to adapt how you communicate to best reach and engage different audiences. You can bridge quantitative and qualitative insights and build an effective message
You are super organised and can stay on top of fast moving projects
Understand the role of each of the marketing channels and how they impact user behaviour and business metrics
You have a diligent attention to detail, strong technical and numerical intuition
Demonstrate self-motivation, independent initiative and creative problem-solving
We believe in supporting our employees both at and away from work, and we really value a healthy work-life balance. Our benefits package includes:
Matched company pension contributions at up to 5%
Life Insurance at 4x salary
Bupa private medical insurance for you and your family
25 holidays per year on top of public bank holidays
Hybrid working setup for the most optimal work-life balance for you
State of the art parental policies (6 months of fully paid maternity leave and 1 month of fully paid paternity leave)
Reward:
The strength of Flo is built on the capability of its talent. In recognition of this we offer:
Top of the market salaries
Career growth, progression and promotion opportunities
Eligibility for annual salary increases
Company equity grants through Flo's employee share option plan (ESOP) eligible to all employees
Flo is an international team of highly skilled top talent. We have ambitious and challenging objectives and are committed to granting our team the freedom to explore. Our core cultural values are based on engaging teamwork, continuous improvement, and smart transparency. Our mission fuels our everyday work, and we're proud of the impact we're making.
Build the future of women's health with us.