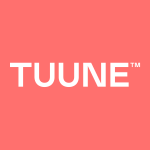 Website https://twitter.com/Tuunehealth Tuune
Precision medicine startup - personalised contraception
Description
Tuune is building the world's first precision medicine platform for female health (starting with contraception). We tailor and monitor medications based on every woman's unique biological profile; medical history, genetics and hormone levels.
You'll be working alongside humble people who truly care about what we're building and how it can help women.
We're creating something entirely new and we're aware that we don't know everything. So we're constantly trying new things to understand how we can improve women''s lives. We set quarterly goals which means you'll always know what you're doing tomorrow is going to help grow the company over the next few months.
We are trying to create a truly personalised product for each woman. That means delivering tailored insights and advice to each woman based on their own health goals. We're also building a unique data set that will allow us to learn more than ever about women's health and predict issues before they occur.
While we do have teams with different specialties and focus, most of our work spans across multiple areas. This means you'll work with lots of different people on a range of challenging problems.
Startup life can be tough sometimes, so we like to bring as much fun as we can to the office!
We work as a cross functional team focused on an iterative and outcome driven approach.
We want everyone to understand user needs and have the opportunity to provide novel solutions.
Data driven, we don't build things based on gut feel but hard evidence.
Fail fast and often.
We don't consider a feature finished until we can measure and validate that it's achieved what it set out to.
Always ready to adapt, if something no longer makes sense, throw it away and start again.
We're looking for an experienced (3yrs+) Data scientist/ ML engineer.
You will be a senior member of the engineering team. You will be responsible for our in-house data science and machine learning capabilities. This will involve the creation of a library of ML models, specially trained for particular predictive tasks which align with product features and business outcomes. You will be applying ML techniques to our proprietary patient-generated data set to uncover explainable patterns and triggers that can change the way patients manage their hormonal health. You'll work in an iterative cycle with our engineering/product team to ensure optimal design, development and testing to drive high user engagement on our products.
We're a young company, so you'll need to get your hands dirty and no two weeks will be the same. The ability to cope with uncertainty and rapid change is crucial.
We're looking for someone to be a real part of the team. You spend a lot of time with the people you work with, so we want it to be fun and rewarding rather than feel like a chore. That means having a passion for what we're doing, wanting to make a real difference to people's lives, having interests outside of work, sharing knowledge with your colleagues, and adding to our company culture.
What you'll be doing
• Designing and building new ML models based on our existing data
• Managing our in-house ML capabilities and library of models
• Maintaining and developing our ML training pipeline
• Designing and developing recommendation engines and other ML-driven systems
• Creating your own tools to automate processes
• Participating in setting the direction of the product; working with product and design team to analyse usage and participate in UI and UX planning and implementation
• Building and maintaining data sets by extracting meaningful information from various sources
• Exploring our dataset to find insights from historical data
• Helping other team members through peer code reviews
• Adding to the team and company culture with your personality, interests, and ways of working
Requirements
You'll have designed, developed and deployed machine learning algorithms in previous roles and you'll have experience working in an agile product/engineering function with designers, developers and engineers. You're a strong, experienced machine learning engineer/data scientist, and you're itching to apply your skills to real-world problems that have a huge impact. You're keen to drive product at a data-driven company and pioneer novel features, models and insights in response to user needs. You are ambitious and eager to make a massive impact as one of the key first hires at an early-stage company.
Skills & attributes
• A Masters or PhD in Machine Learning, Deep Learning, Statistics, Mathematics, Physics or Computer Science
• Experience in previous Machine Learning startups
• Strong knowledge of Python, including pandas, numpy, visualisation tools like matplotlib or ggplot, and jupyter notebooks
• Familiar working with Git in engineering teams
• A desire to build something that can completely revolutionise how someone deals with a serious disease
• (bonus) contributions to relevant open source projects
• (bonus) knowledge of distributed programming
• Agile methodologies
Benefits
We have a full range of benefits, including competitive salaries, private medical insurance, and a contributory pension scheme.
We understand that everyone has their own work rhythm and believe in a flexible working schedule. When you need a break, you have unlimited days of paid holiday that you can use throughout the year.
WE ARE AN EQUAL OPPORTUNITY EMPLOYER
We commit to creating an environment that enables everyone to perform at their best. We're an equal opportunity employer dedicated to building a diverse and inclusive team.
Please note that we do not provide Visa sponsorship, and the position is based at London, so you need to be eligible to work in UK.
We are very flexible around remote working, with the entire team currently remote. In the future we'd like to be able to get together on a regular basis but we're open to conversations about how this can best work for all of us.